Progress Report
Introduction
Joan Hughes was a member of the ATA in WWII ferying aircraft single-handed to where they were needed
She was the subject of an iconic photo standing by the wheel of a Stirling: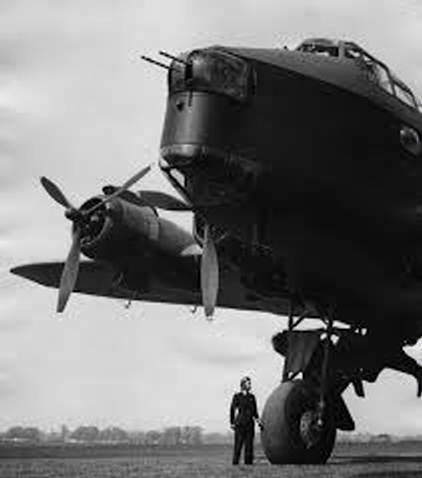 I first became aware of Joan Hughes when Len Collier's cousin Ted told me that he had seen a TV programme, Forgotten Pilots. Ted took relatives to see Joan's memorabilia at a pub in Loughton, Essex.
Over the years since, I have conducted research into Joan and her possible link to the Gardiner/Hughes Family.
Summary of Research To Date
Chris' Great Grandmother Matilda Gardiner married Charles Collier the ropemaker in 1853.
Gardiner is a common name with many variants which has proved difficult to research. In particular it was difficult to find out much information about John Gardiner, Matilda's father.
Some progress was made with the discovery of Matilda Gardiner's sister Caroline and their mother (Ann) Matilda in the 1881 Census.
Caroline had married John Hughes and when Ted Collier researched the Collier/Gardiner Family Tree, he found that Caroline may have been related to Joan Hughes, one of the first female professional pilots.
Early Progress
Joan Hughes, Woman Aviator
When members of the Collier/Cocker Family visited England, Ted Collier used to take them to Loughton in Essex to visit relatives and see memorabilia of Joan Hughes, the woman aviator, in an Essex pub: Visits to Loughton
Progress 2018
In April, the BBC broadcast a programme, RAF100, in which Joan Hughes was mentioned by name:
Joan Hughes
On a visit to the Society of Genealogists I obtained the following information in an article: Those Daring Young Women, Female Aviators 1785 to 1945, which appeared in the Family History Monthly (Edition 69) published in 2001:
"Those Daring Young Women, Female Aviators 1785-1945"
Progress 2019
Joan Hughes - Stirling Girl
I was given the excellent book, A Spitfire Girl, as told by Mary Ellis to Melody Foreman.
Over the last few years Mary Ellis was famous as one of the few remaining wartime ferry pilots for the ATA, the Air Transport Auxiliary.
In the book, Mary Ellis refers to one of the first ATA girls, Joan Hughes.I have extracted the references to Joan Hughes in Mary Ellis' book:
Progress 2020-2021
-
Progress 2022
In updating my records, I checked under History of Loughton Airfield and found a remarkable publication:
Loughton and District Historical Society
Newsletter 220 February/March 2019
Joan Hughes Loughton's ATA Pilot
Joan Hughes Loughton's ATA Pilot
I listed the Census entries for Joans' family in comparison with the Gardiner/Hughes Family but could not find a link.
I found the registration of Joan's pilot's licence on Ancestry:
Royal Aero Club Aviators' Certificates 1910-1950
Hughes, Joan Lily Amelia, 12728 Eastdene, Spareleaze Hill, Loughton, Essex Born 28.4.1918 at Woodford, Essex Certificate taken on DH.60.Giposey I.85 At East Anglian Aero Club, Abridge 1.5.35
Colin Bower
1 December 2022