Article: Those Daring Young Women, Female Aviators 1785 to 1945

Joan Hughes was one of the first female professional pilots.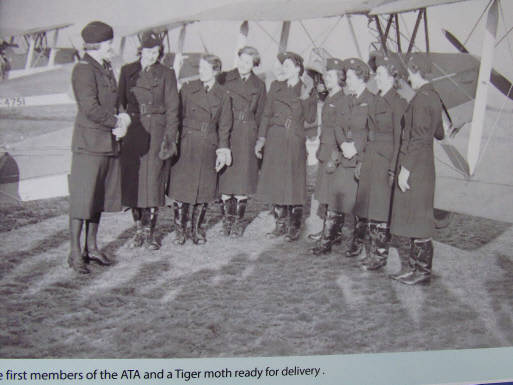 On a visit to the Society of Genealogists I obtained the following information in an article: Those Daring Young Women, Female Aviators 1785 to 1945, which appeared in the Family History Monthly (Edition 69) published in 2001:
"Shortly after World War II broke out, the Air Ministry allowed women to join the Air Transport Auxiliary (ATA). In January 1940, eight female pilots, including Joan Hughes (age 21), were recruited (initially) to ferry Tiger Moths from the De Havilland factory at Hatfield. All were qualified flying instructors and very experienced pilots.
Photo of the first women selected - Joan Hughes is fourth from the right (please see footnote)
The introduction of the women's ferry pool attracted a lot of publicity in the papers, radio and cinema.
By the end of the War, 108 women had been recruited including Amy Johnson and pilots from New Zealand, Canada, Poland, South Africa and Holland. Life was dangerous and Amy Johnson died after bailing out over the Thames Estuary in 1941."
A list of female pilots in the ATA, from L. Curtis' book: The Forgotten Pilots, was included in the article. It included Joan Hughes, one of the Flight Captains.
The ATA pilots ferried a remarkable range of planes single-handed.
Joan was just 5 feet 2 inches tall. In the BBC documentary to celebrate the Centenary of the RAF,, "RAF 100" broadcast in April 2018, it was said that she had to have wooden blocks on her shoes/boots so that she could reach the pedals! She served throughout the Second World War and was awarded the MBE.
Joan was the subject of an iconic photo standing by the wheel of a Stirling.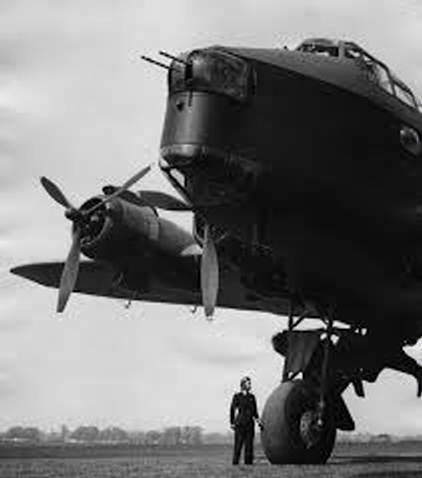 After the war, amongst other things, Joan Hughes flew planes for the film industry and coached Kenneth More for his role as Douglas Bader in the film, Reach for the Sky (1956).
Colin Bower
1 December 2022
Note
The photo of the first women pilots selected for the ATA was found in a display at the Needles Battery in 2014.
Links to:
Gardiner Family