Photo Album
In 1941, my father was a passenger on the SS Britannia:
SS Britannia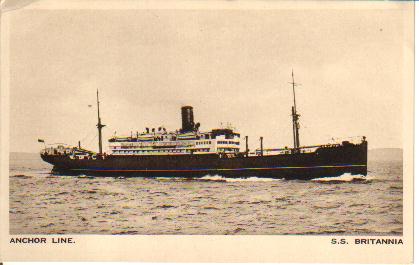 which was sunk by the German surface raider Thor. Initially the Britannia travelled in a Convoy:
Convoys 1941
He was rescued from a lifeboat by the vessel Cabo de Hornos (painting of ship by my father):
Cabo de Hornos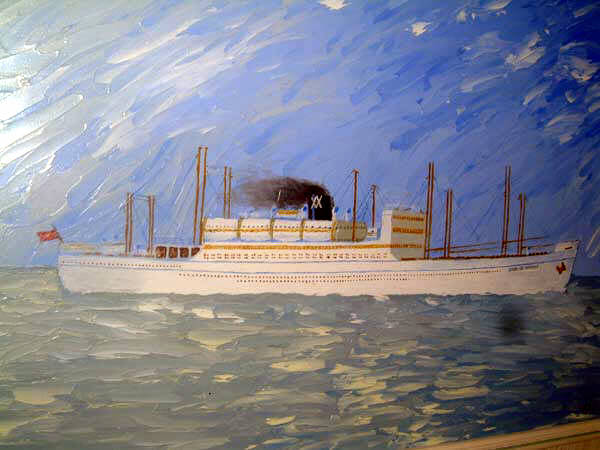 On board my father collected signatures of the survivors, on a menu:
Menu from Cabo de Hornos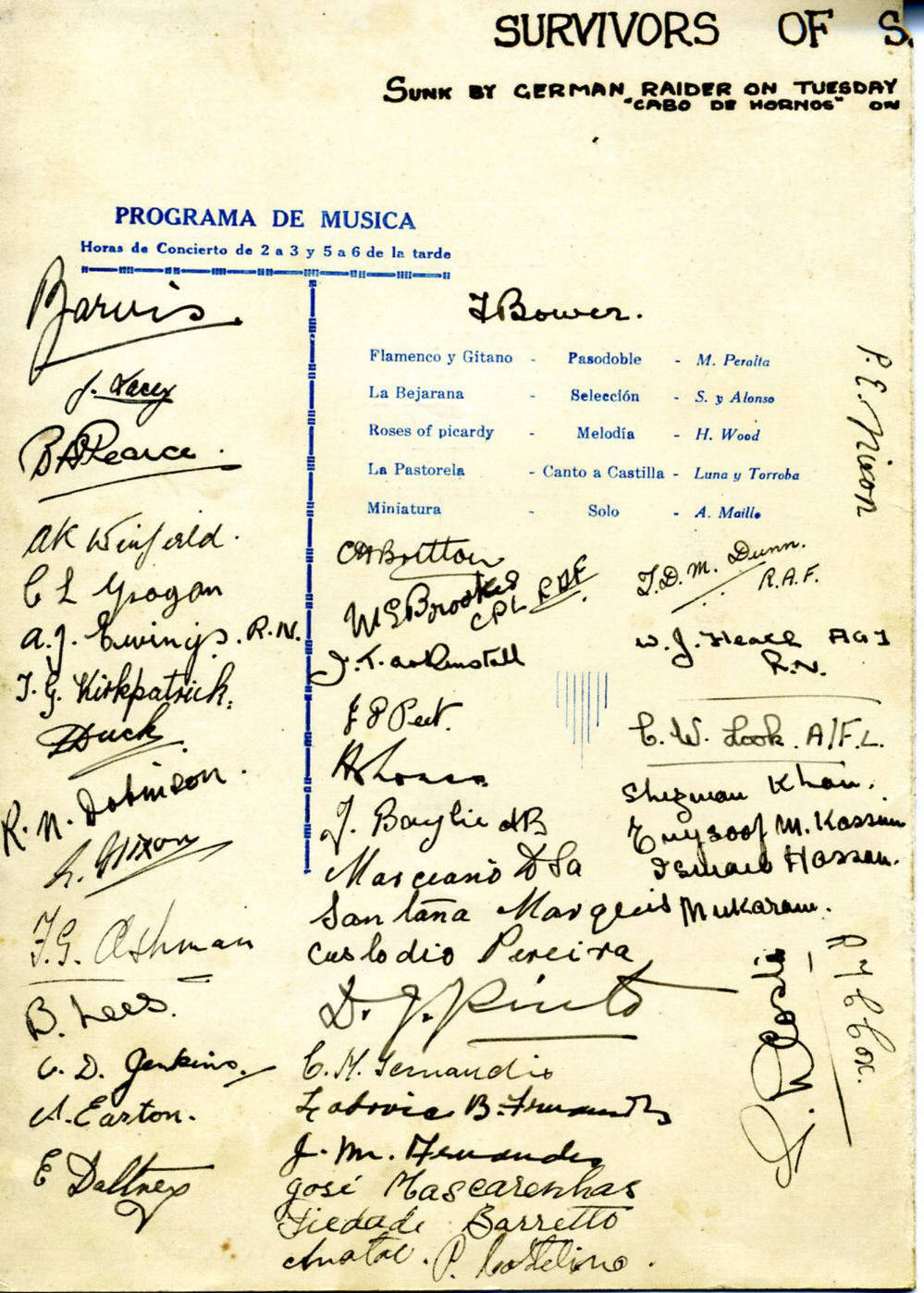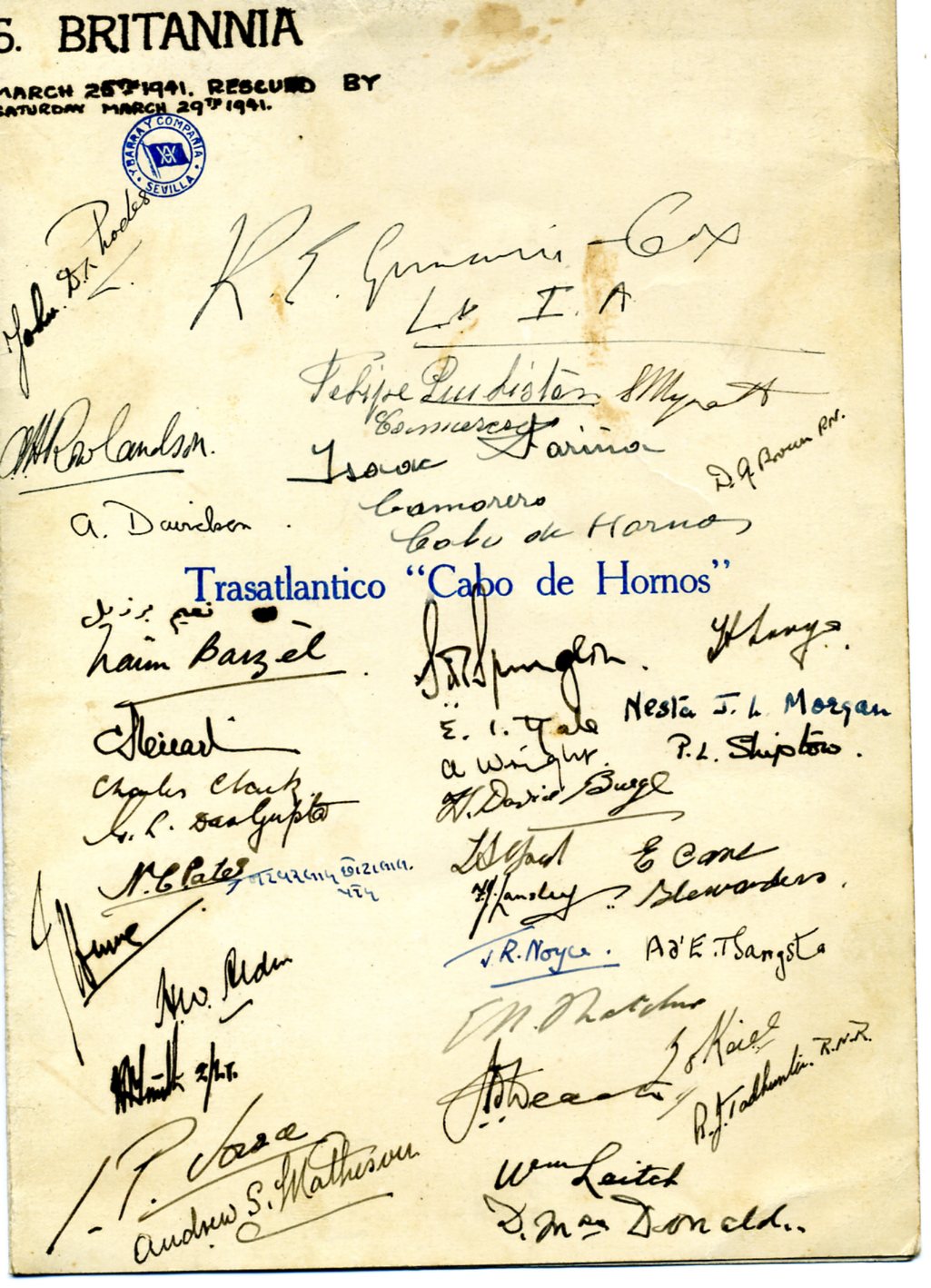 After being taken to Gibraltar via Cadiz, my father eventually boarded the Empress of Japan (later renamed Empress of Scotland)
Empress of Japan (later renamed Empress of Scotland)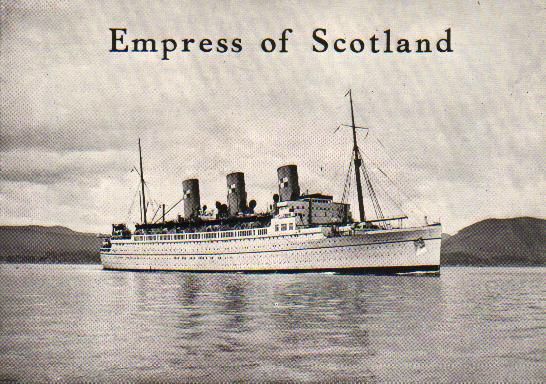 and escorted home by a naval escort includin HMS Argus and HMS Repulse.
Visit to Gibraltar May 2007
In May 2007, Chris and I had a half-day stop at Gibraltar, as part of a tour of Andalusia.
Even though Gibraltar must have become considerably more built up, I found it very moving to retrace my father's steps that he took in 1941.
Chris and I went up on the Rock to see the famous caves and apes. We did not see the ceremony of the Keys that Dad talked about but we did see some soldiers marching to the main square.
Crossing from La Linea into Gibraltar as Dad did in 1941: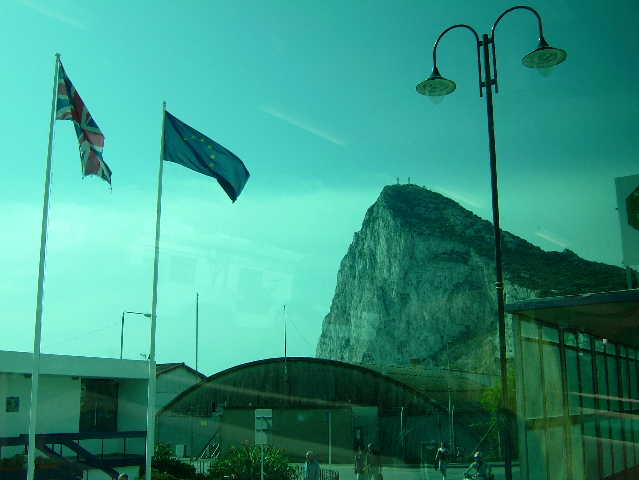 Typical of an ape that my Dad saw: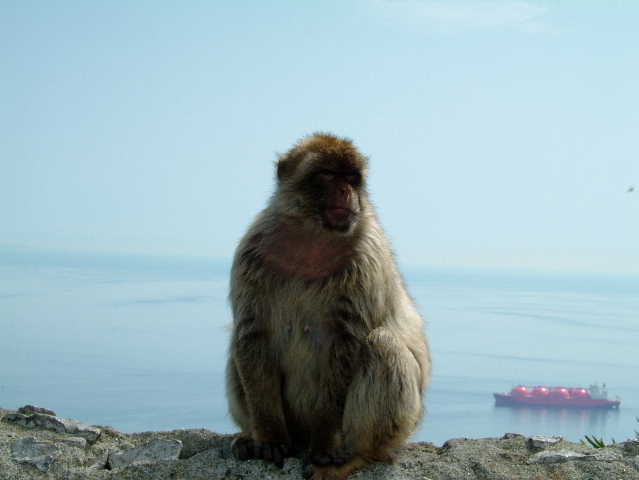 Soldiers marching through Gibraltar: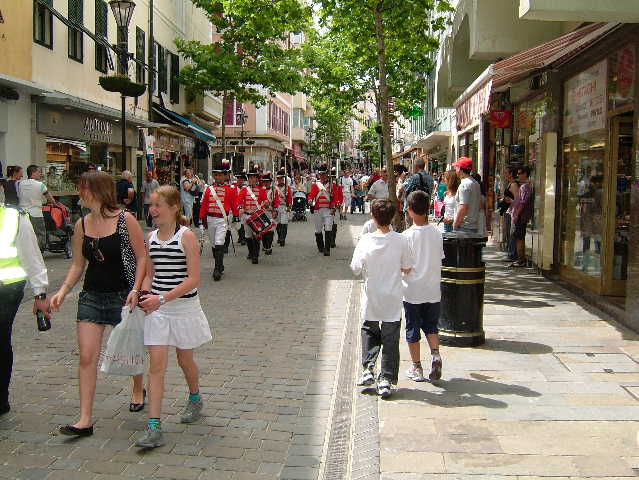 Looking back into Spain: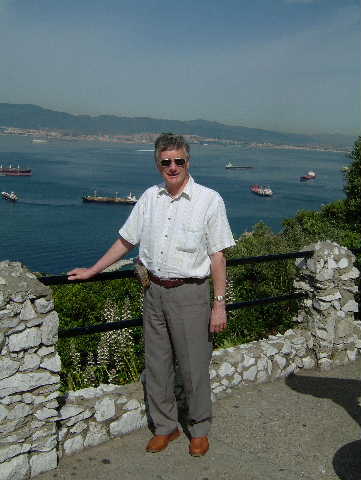 Update of Photo Album
I did a review of the photos in the website and found that there should be a number of additions:
The Thor
a photo of the German Raider Thor which sank the Britannia
The Thor
Comander Spurgeon
a photo of Commander Spurgeon who commanded the lifeboat which saved Dad's life
Commander Spurgeon
Dad's Memorabilia
photos from the 1941 Diary and Pocket Book which Dad took with him into the lifeboat
Dad's Memorabilia
Second Menu with Survivors' Signatures
another Menu (one page only) obtained by Dr Das Gupta
Second Menu with Survivors' Signatures
Visits to Tenerife
photos taken on 2 visits to Tenerife including my 75th Birthday!
2010
On a second visit to Tenerife in 2010, Chris and I made our way (from the South to the North of the Island) to Santa Cruz where the ship may have been berthed.
On the seafront at Santa Cruz with the commercial port in the background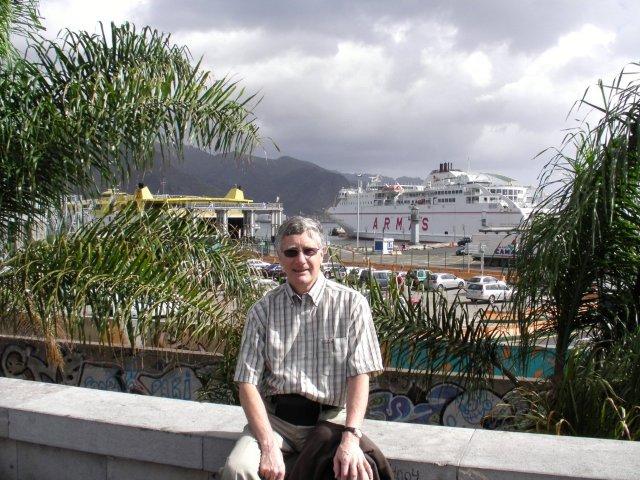 2019
On 12 January we sailed into the port on the cruise liner Balmoral on my 75th birthday!
It was so memorable and poignant to dock there and walk along the front at Santa Cruz, which had seen major development since our previous visit and more was underway.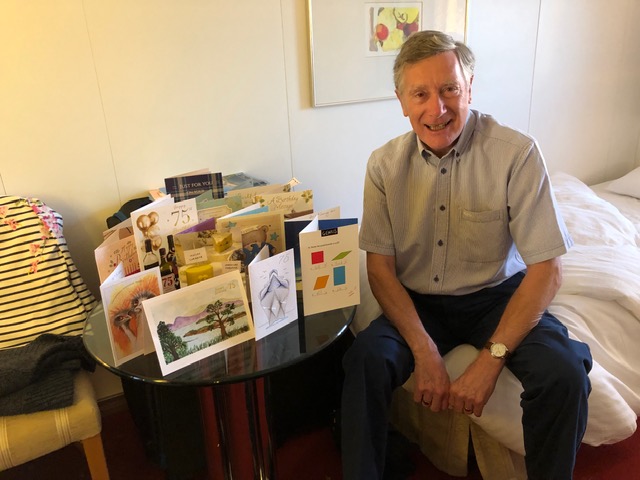 Celebrating my 75th Birthday on the Balmoral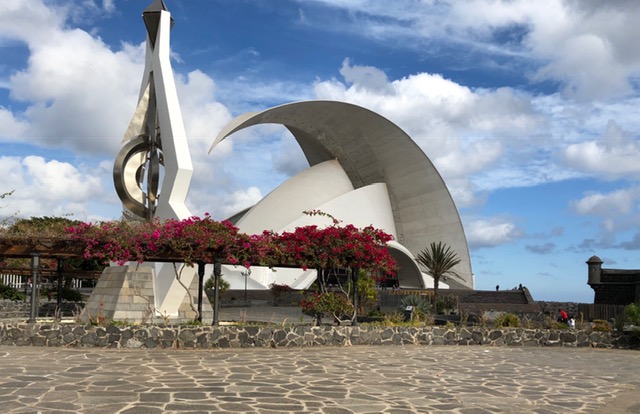 The new concert hall alongside an old fort on the sea front at Santa Cruz, Tenerife
Colin Bower
24 September 2020
Fuller details are given in Dad's account of the Sinking of the SS Britannia:
Sinking of the Britannia
Link to:
Photo Album - Bower Family