Walking the streets my ancestors walked
On a cold day in January 2011 I made a visit to London to walk the streets some of my ancestors walked and take some photos as I went:
The New St Pancras Station
I made my way by underground to the station at Kings Cross/St Pancras as I had done many times before when I used to work in that area. One of the other main reasons for the visit was to see the magnificent improvements made at St Pancras, from where the Euro Star trains now depart:
Interior of St Pancras Station
Thankfully, the magnificent facade of the hotel at the entrance to the station remains largely the same: (Note the number 73 bus)
Entrance to St Pancras From Euston Road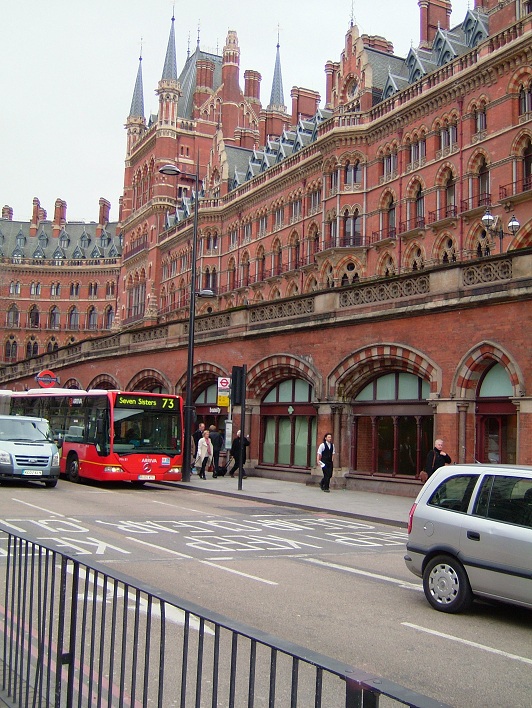 Entrance to St Pancras Station from outside Kings Cross Station
Family History
Hayes Family Bricklayers of Pentonville
Fenn Bradbrook, Silversmith
I walked up the Caledonian Road near Kings Cross Station where there is a bridge, Thornhill Bridge, over the Grand Union canal. In 1874 Hayes ancestors lived in Regents Terrace which overlooked the canal at this point. It appears that the housing has since been renamed Fife Terrace:
Looking across to Fife Terrace from the bridge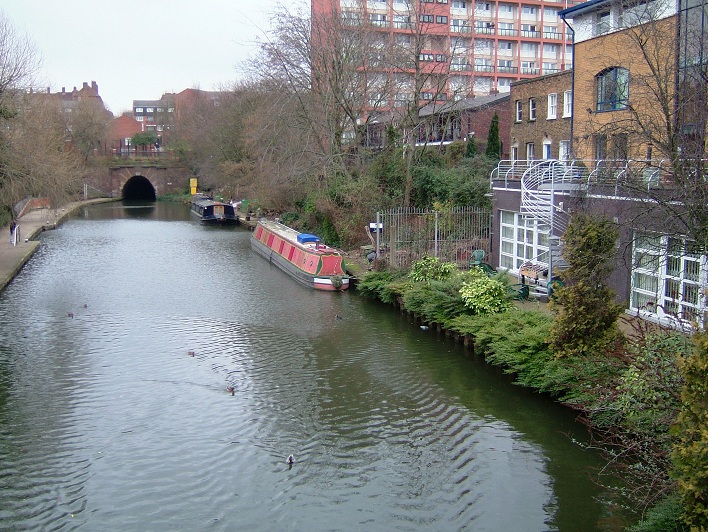 Entrance to Fife Terrace from Wyford Road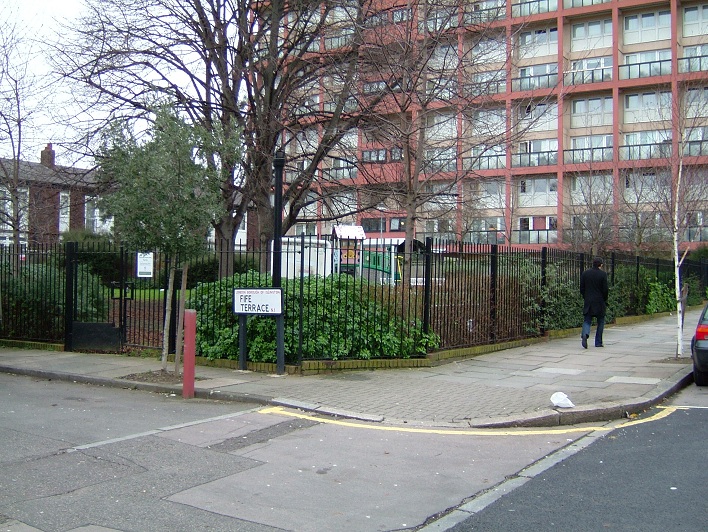 Thornhill Street
The Hayes and Bradbrook families lived in Thornhill Street:
Hayes - 1841, 1861
Bradbrook - 1841, 1851, 1857, 1861
On a previous visit to Islington I thought that I had walked down Thornhill Street part of the Thornhill Estate. In fact I had walked down Thornhill Road - Thornhill Street was in Pentonville. A pub the Thornhill Arms was close by the bridge over the Grand Union canal:
Thornhill Arms on the junction of Wyford Road (previously Thornhill Street) and Caledonian Road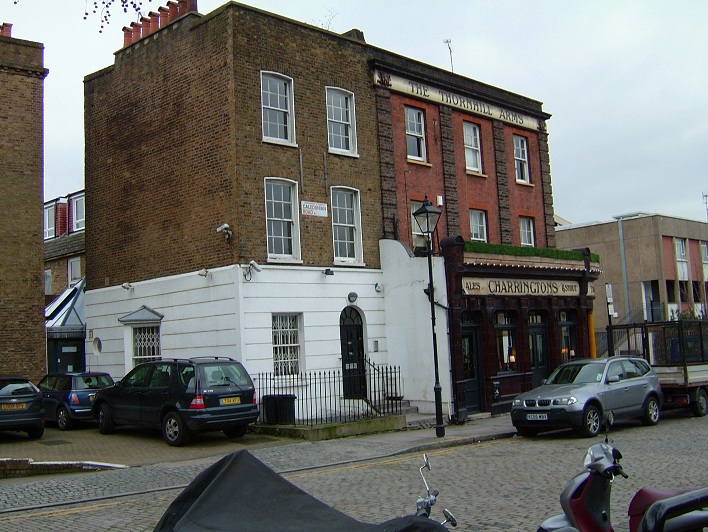 Southampton Street and Cumming Street North
The Hayes family had lived in turnings off Thornhill Street:
Southampton Street (1871) and
Cumming Street North (1851)
The Pentonville area has seen a great deal of development (some not very attractive!) and also many of the names of the roads have been changed including Southampton Street now Calshot Street and Cumming Street North now Priory Green:
Entrance to Calshot Street from Wyford Road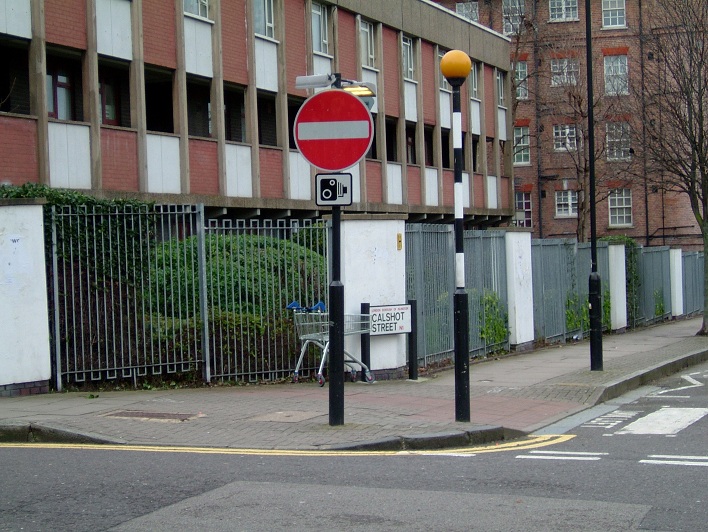 Entrance to Priory Green from Wyford Road
John Street and Henry Street
The Bradbrook family had lived in John Street in 1869 (assumed to be the correct John Street) and the Hayes family had a bricklaying buisness in Henry Street in 1824 (assuming that these were ancestors). The names of the roads appear to have changed to Risinghill Street and Donegal Street (where a great deal of development was underway):
St Silas Church on the corner of Risinghill Street and Penton Street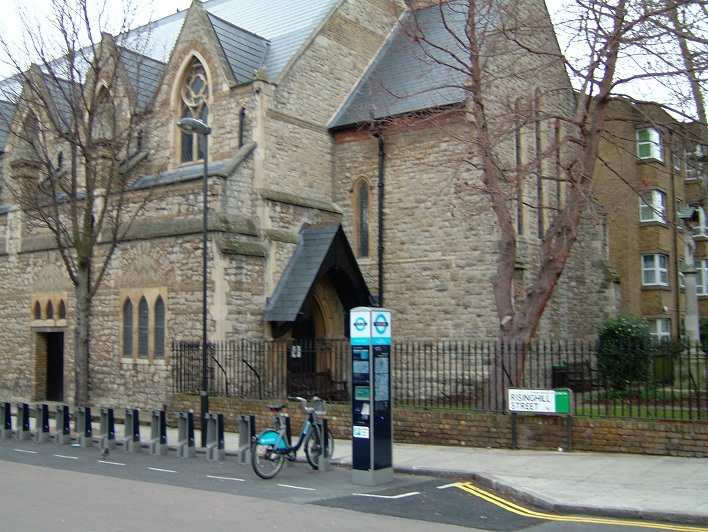 Looking across to White Lion Street from the corner of Donegal Street and Penton Street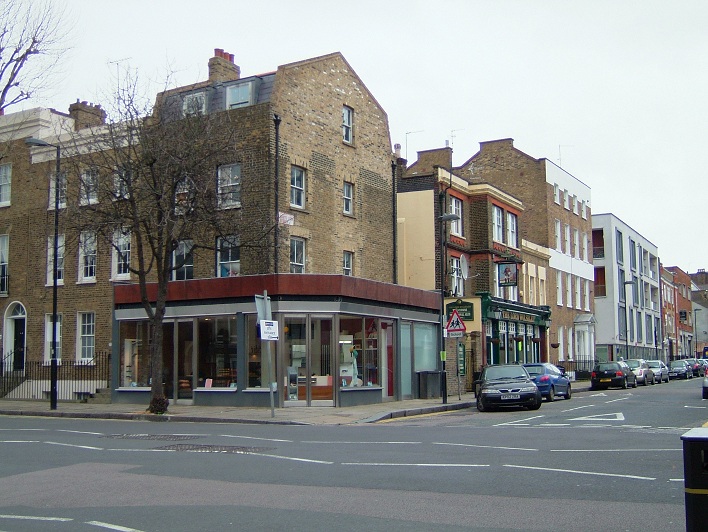 Gardner & Pitts Families
High Holborn
I caught a 73 bus from Pentonville to High Holborn
I walked a small section of High Holborn only without success. Benjamin Pitts was a coach smith in Queens Court, High Holborn in 1839.
Holborn Town Hall in High Holborn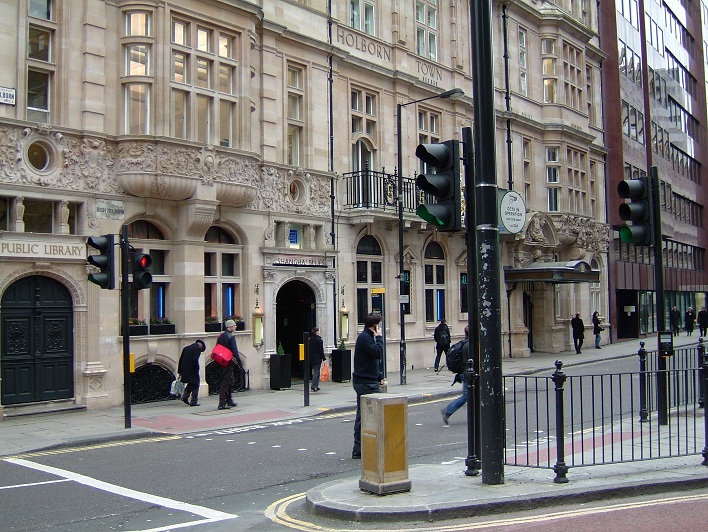 Drury Lane
I had more luck in finding 180 Drury Lane where Edward Gardner was a compositer in 1851:
Entrance to Drury Lane from High Holborn
Krantz Shoe Repairs & Key Cutting at 180 Drury Lane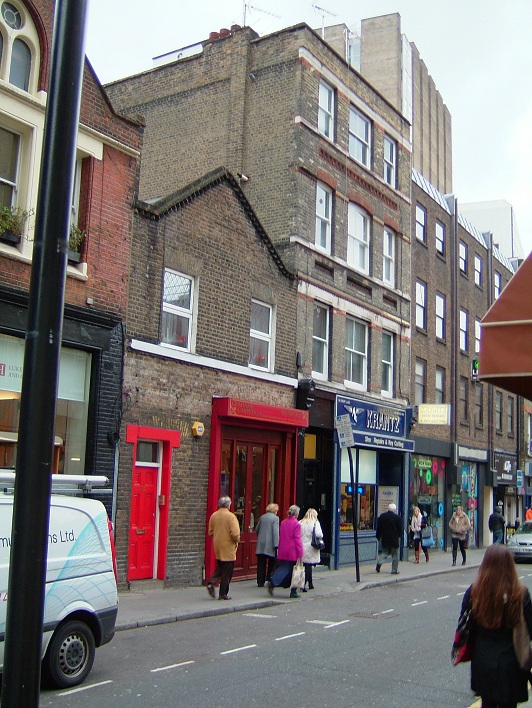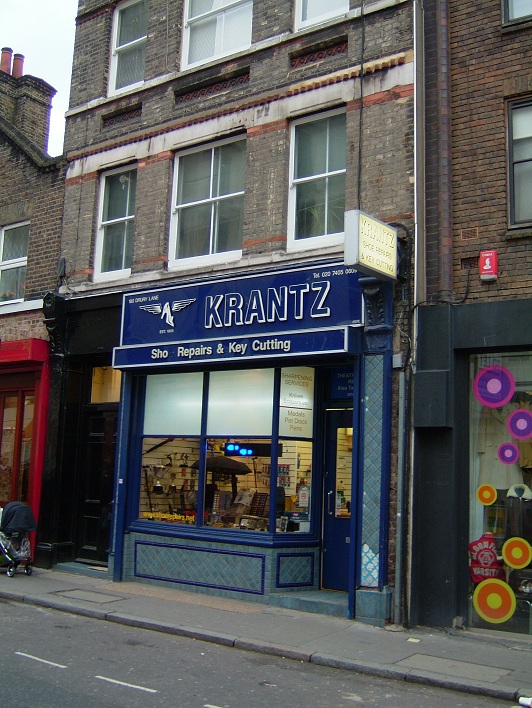 St Giles in the Fields
Near Drury Lane is St Giles Circus and St Giles in the Fields where Pitts family ceremonies took place in 1815 and 1817:
St Giles in the Fields near Tottenham Court Road underground station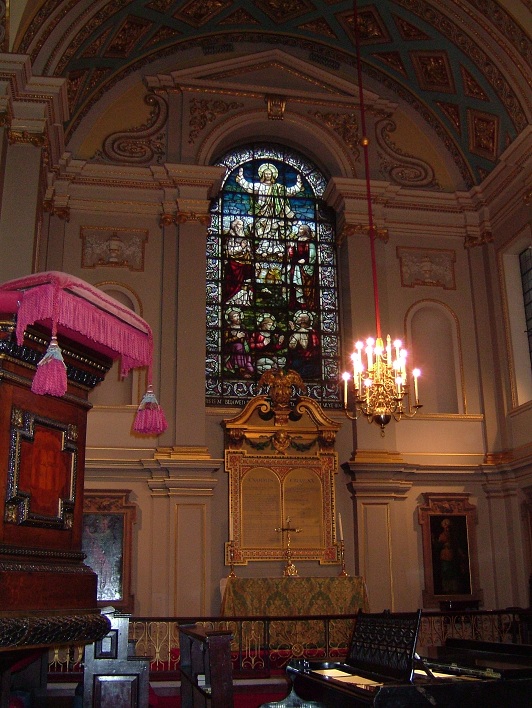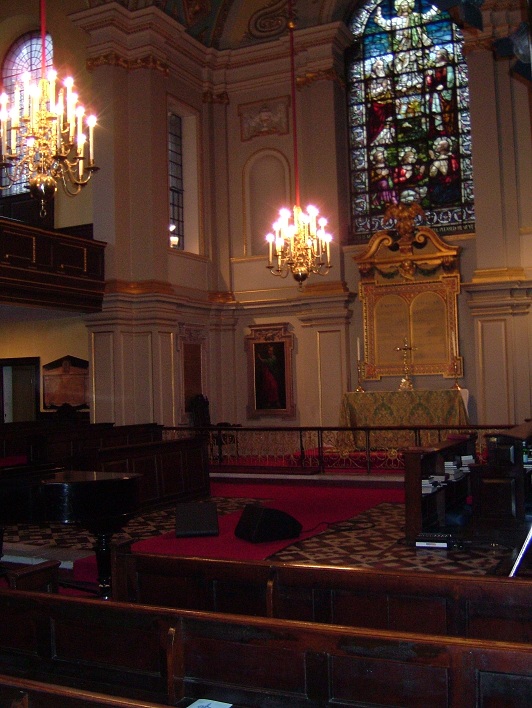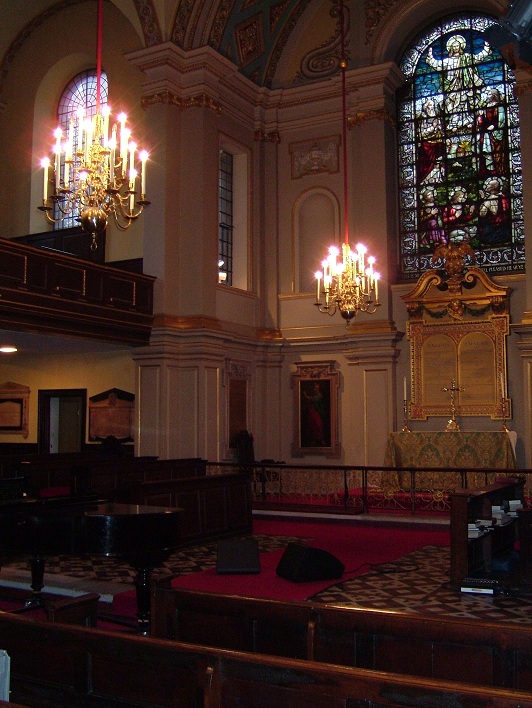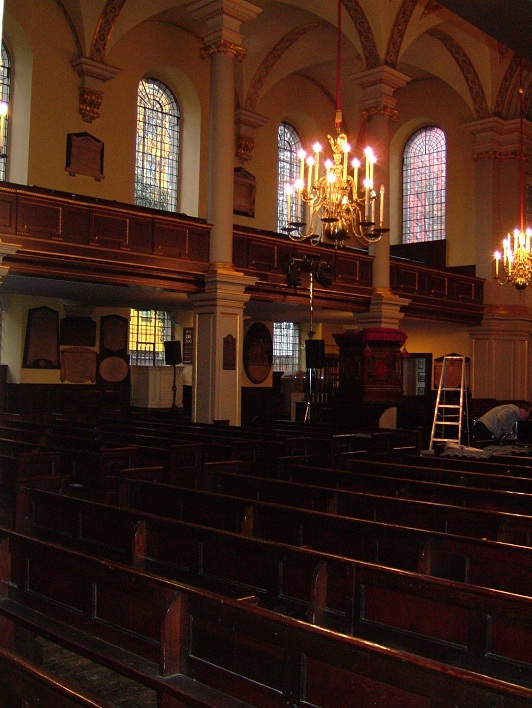 Noticeboard outside St Giles in the Fields - St Giles was founded as a leper hospital by Matilda, Queen of Henry I in 1101.Its chapel became the parish church in 1547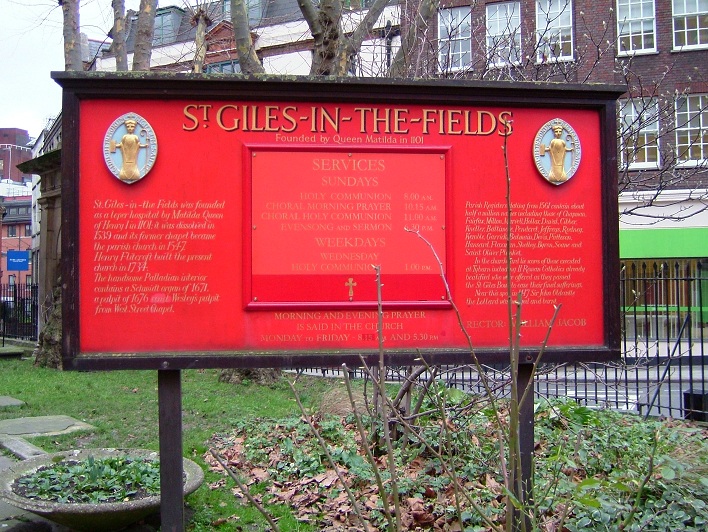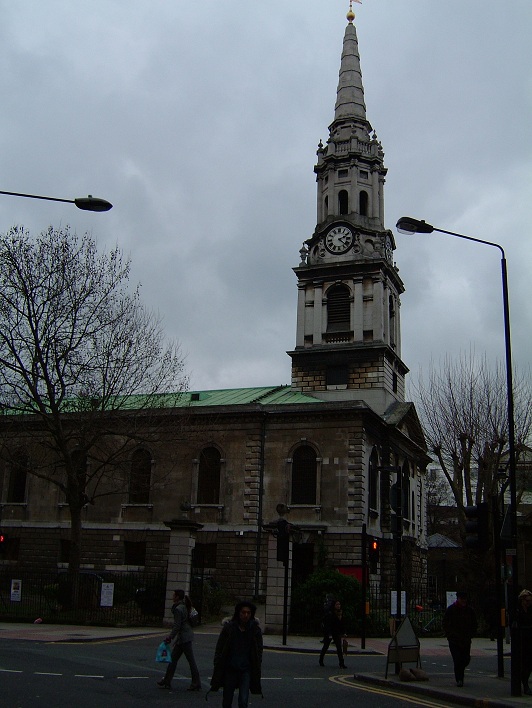 St Martins in the Field by Trafalgar Square
From St Giles I walked down Charing Cross Road to St Martins in the Field where other ceremonies took place for the Pitts family in 1788 and 1822.An orchestra was rehearsing.
St Martins in the Field from Charing Cross Road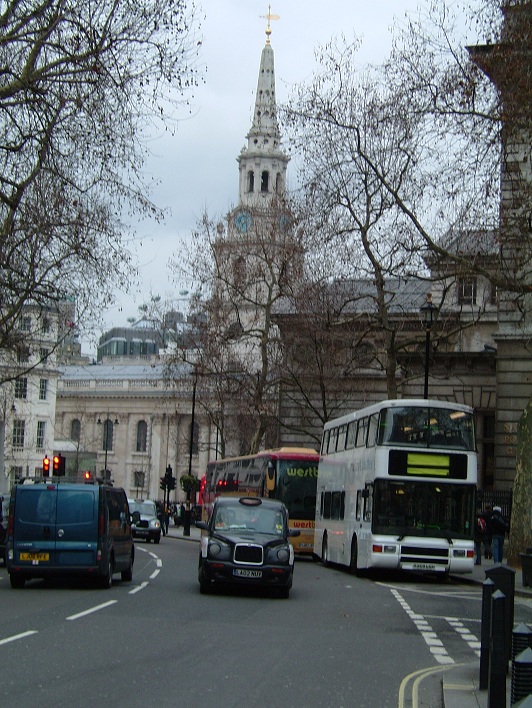 Trafalgar Square from outside St Martins in the Field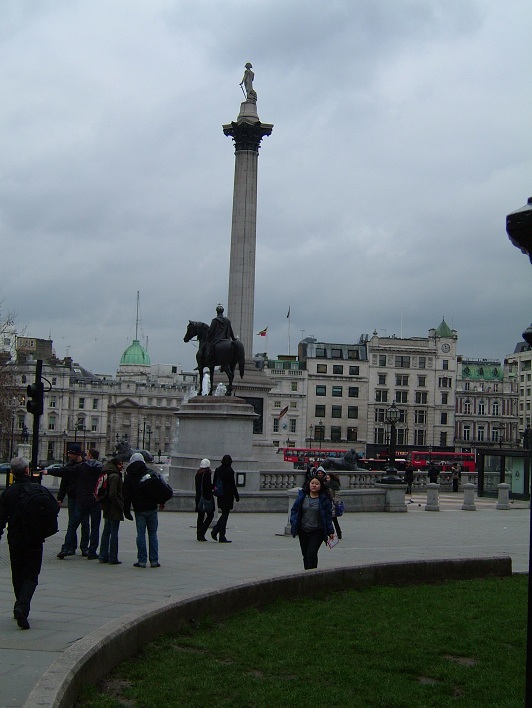 People listening to music at St Martins in the Field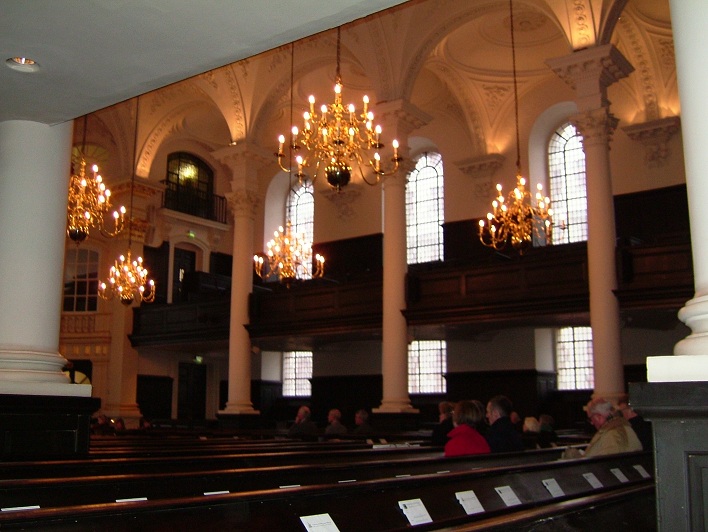 Orchestra playing. Note the rather unusual East Window.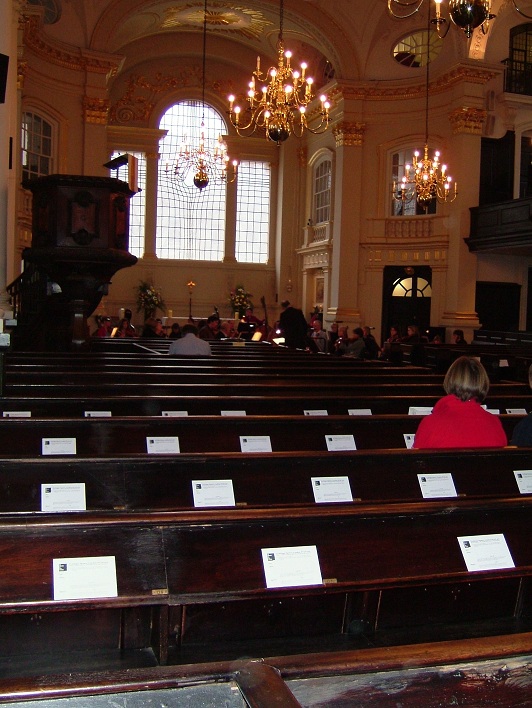 St George, Hanover Square
I walked up Haymarket and Regent Street to St George, Hanover Square where my 3 x Great Grandfather Christopher Bower married Elizabeth Pitts in 1817 and their son Benjamin Bower married Mary Pitts in 1842:
St George's Church, Hanover Square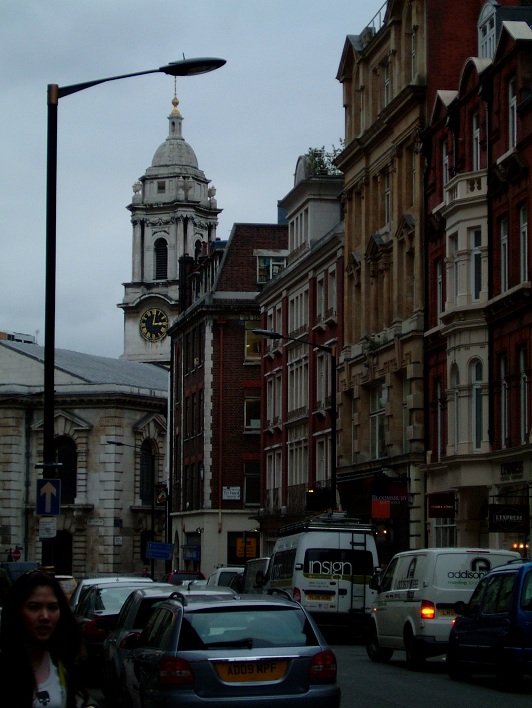 The warm interior of St George, Hanover Square the parish church of Mayfair. The painting of the Last Supper was painted by William Kent in 1724 and the windows contain Flemish glass of the early 16th century from Antwerp.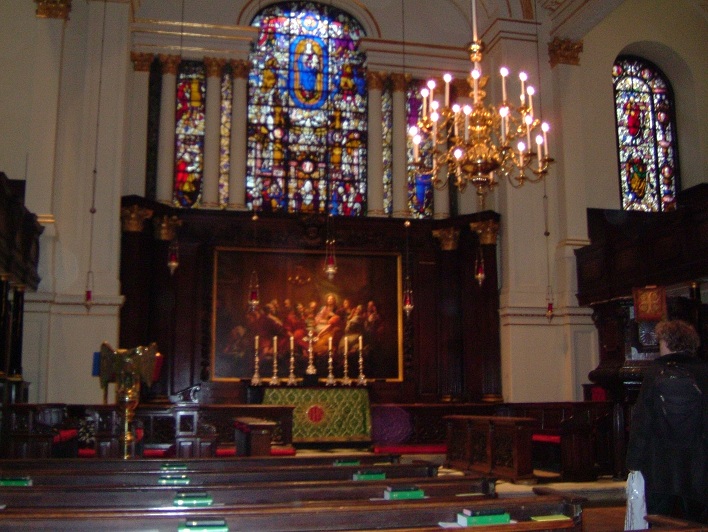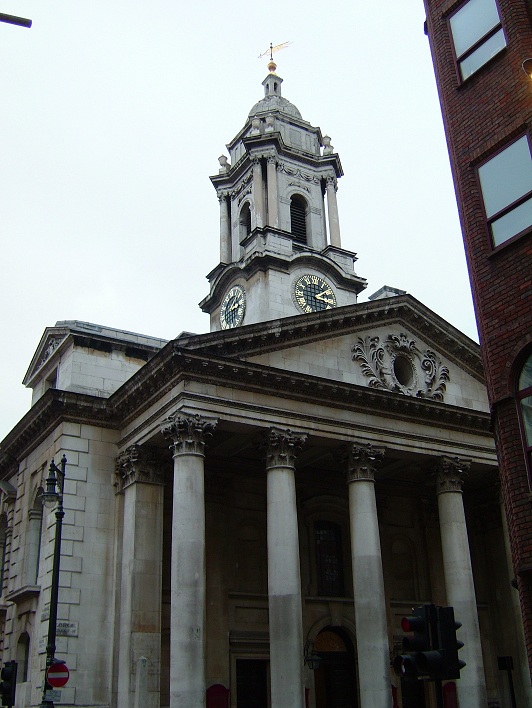 I walked through Mayfair (past the American embassy) down Park Lane (past the Dorchester) to Harrods at Knightsbridge to catch the coach home!
A tiring but thoroughly enjoyable visit.
Colin Bower
28 February 2011