Visit to the East End of London June 2001
In 2001, Chris and I had an enjoyable day in the East End of London with Chris' cousin Maureen Baxter, who is a decendant of Emma (Collier) Cordell, sister of Charles Collier, the Ropemaker (Chris' ancestor).
We walked to Christ Church, Spitalfields where Thomas Collier married Mary Kemp (Huguenot descent) in 1802.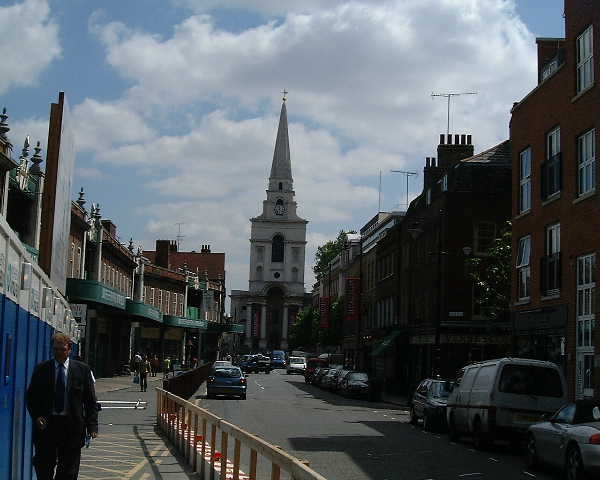 We then walked down Brick Lane to Shoreditch but could not find Providence Chapel in Austin Road where Emma Collier married William James Cordell. We did obtain a sketch made by Pastor W Cuff, from the Bancroft Library at Bancroft Road, London E1: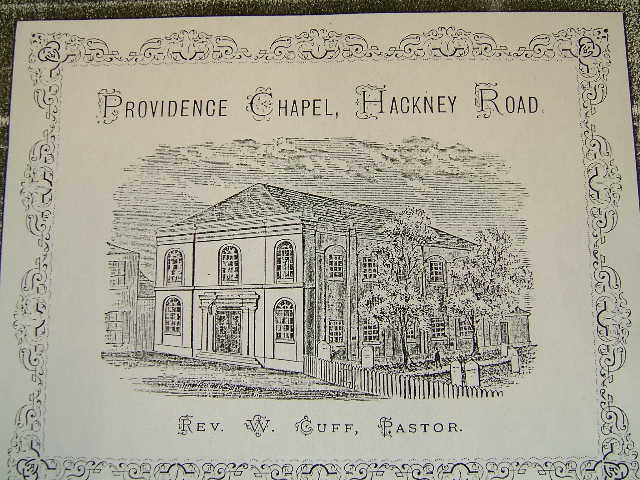 We walked past St Leonard's Church, Shoreditch: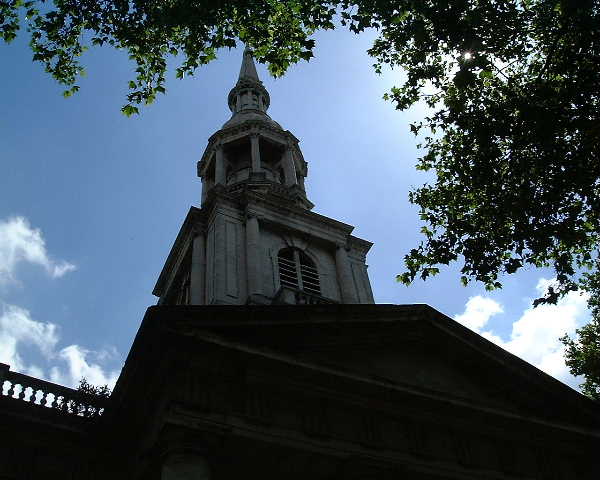 then had an interesting cafe lunch in Shoreditch before we caught a bus to see St Matthew's Church in Bethnal Green where there were family christenings and marriages in the past: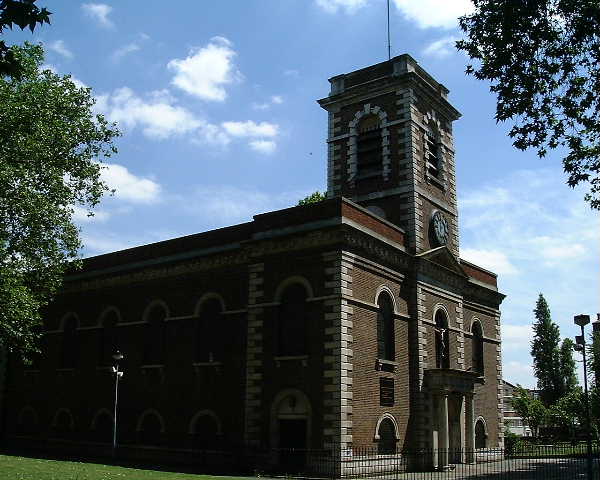 We walked up Roman Road (at one time Green Street) but the turning Harrold Street, where Charles Collier Silk Weaver & family lived, was no longer there.
We did have a short rest in Victoria Park before making our way to the Parish Church of South Hackney (St John of Jerusalem, Lauriston Road) nearby, where Charles Collier (Ropemaker), son of Charles Collier, Silk Weaver, married Matilda Gardiner in 1853.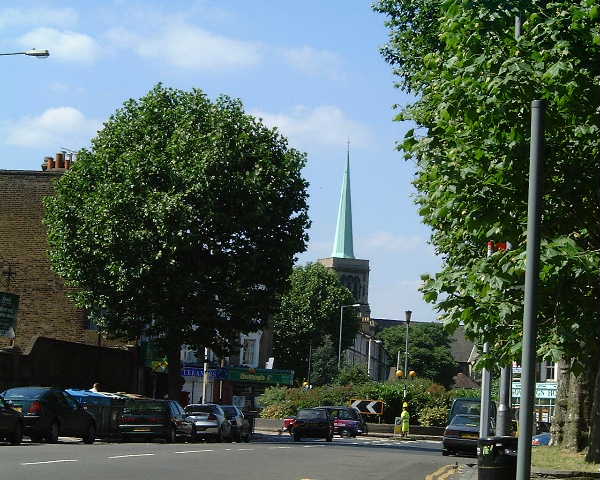 A very tiring day but really enjoyable to walk the streets where Chris' ancestors lived and see some of the places they saw.
Colin Bower
31 October 2014
Links to:
Silk Weavers named Collier - Index
Collier Family - Progress To Date
Collier "Gathering" and Visit to Christ Church, Spitalfields