Introduction
After they married in 1936, my parents moved from Limehouae in Stepney to Beckenham in Kent and though they retired to Everton in Lymington, Hampshire, Dad missed his beloved Beckenham. It was not so much that he could not watch Crystal Palace F C play anymore because he became a seaon ticket holder to watch Southampton play, it was probably the surburban life and the shops "round the corner" that he missed.
Both Dad and I worked in London and we used to walk (Dad much earlier than I!) to Eden Park station for the London trains.
Birthday Celebration
Just before Dad's 90th birthday on 12 September 2000, Chris and I (and our Yorkshire terrier Bertie) made a nostalgic visit to Beckenham to take photos so that we could give Dad a presentation folder for his birthday.
Eden Park, Beckenham
We lived in Eden Park, Beckenham and the photographs that we took on 2 September 2000 were:
Shops and Pub at Eden Park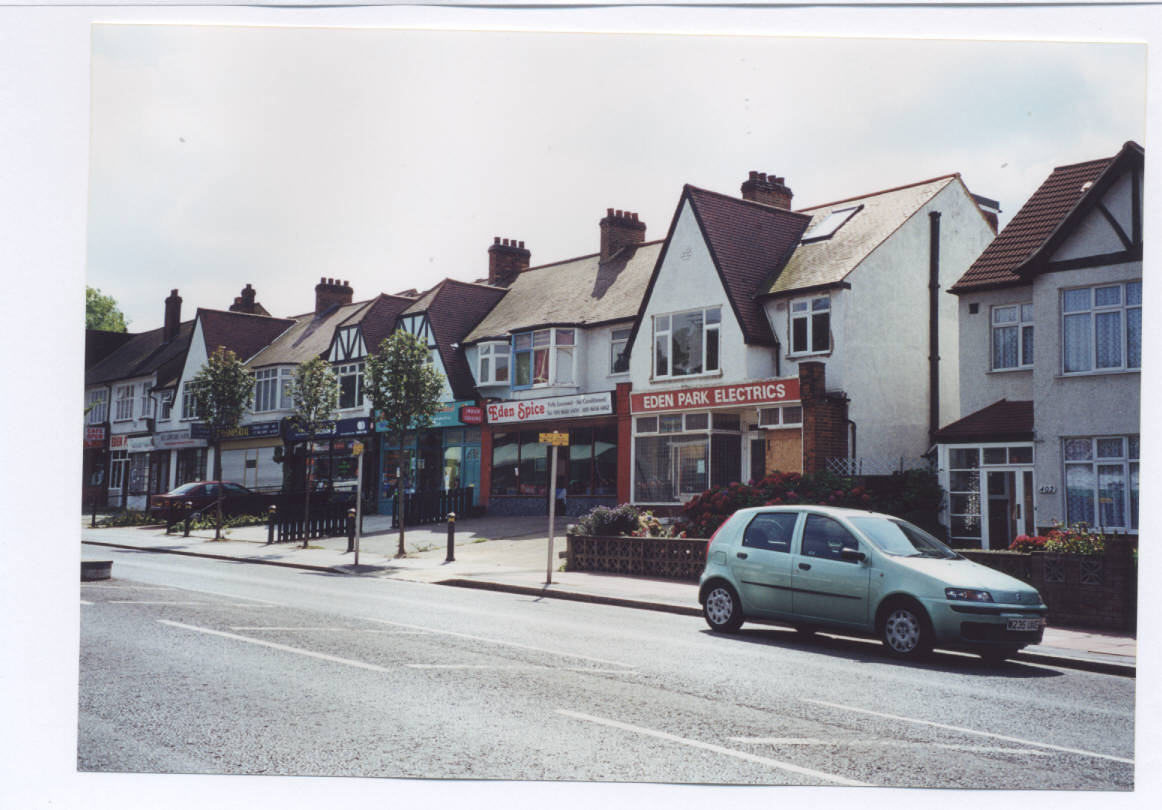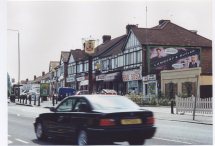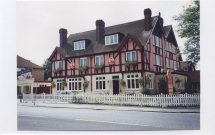 Eden Park Avenue which went under a railway bridge to a pathway to Ernest Grove and Beckenham Town's ground.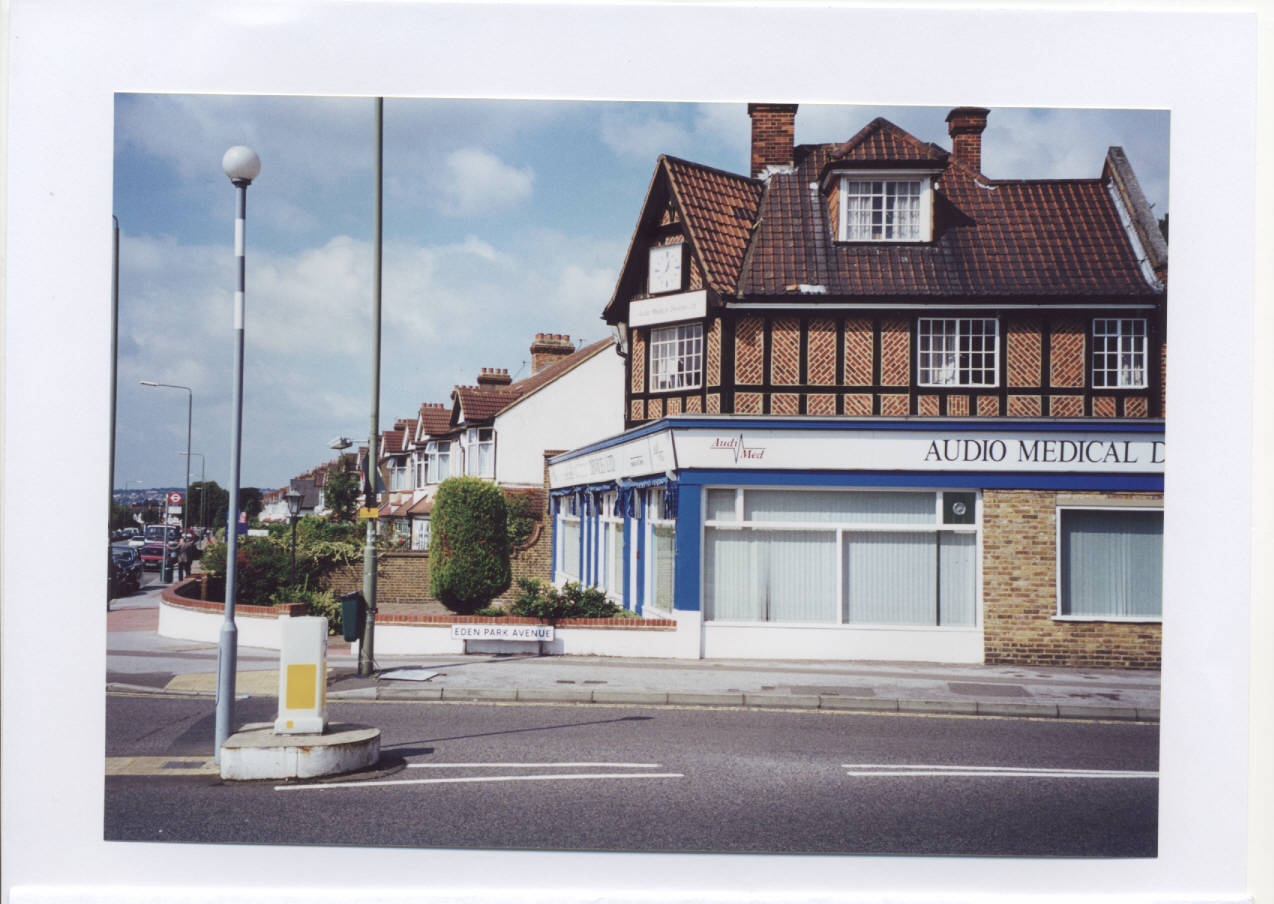 The pathway to Ernest Grove (alongside Beckenham Town's ground)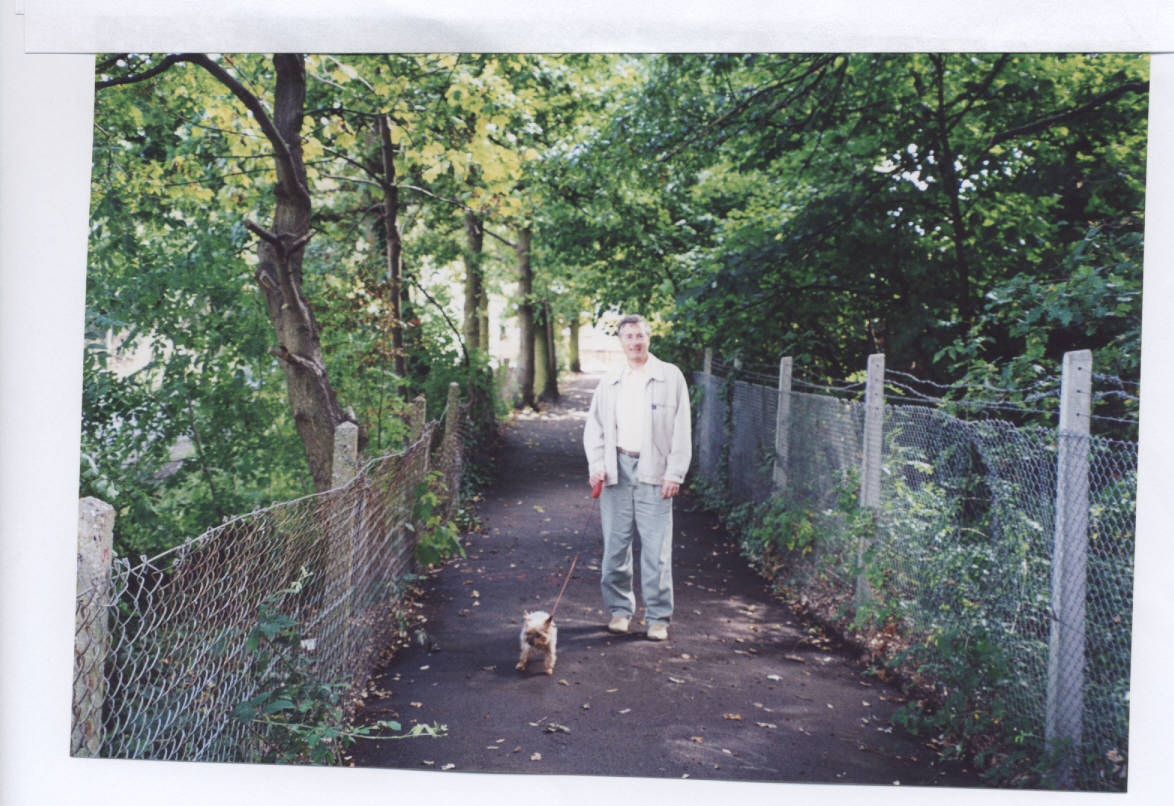 Beckenham Town F C
Beckenham Town F C play at Eden Park on grounds that were formerly used by a cricket club.
The entrance to Beckenham Town's ground at Eden Park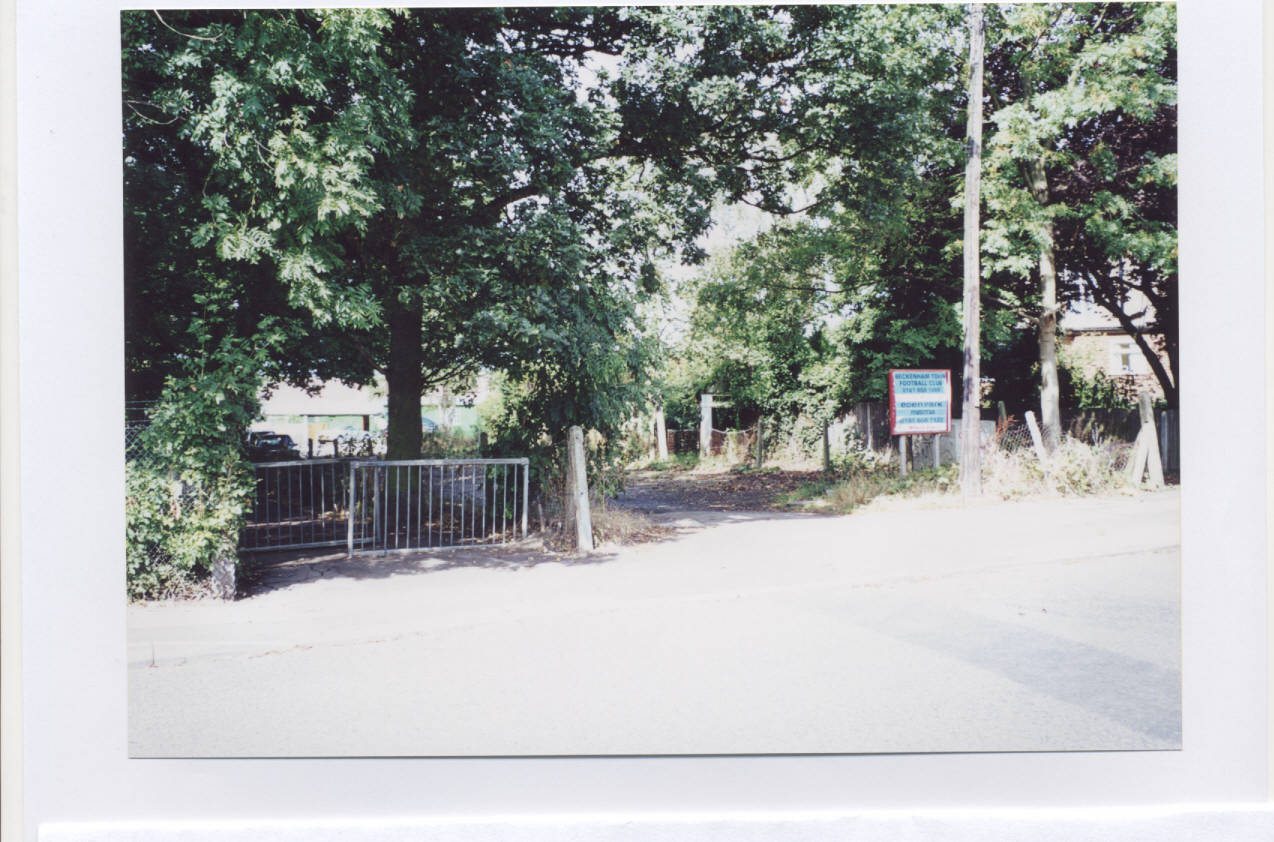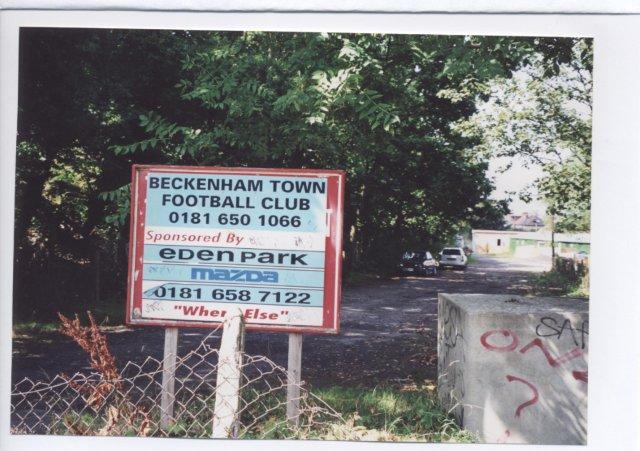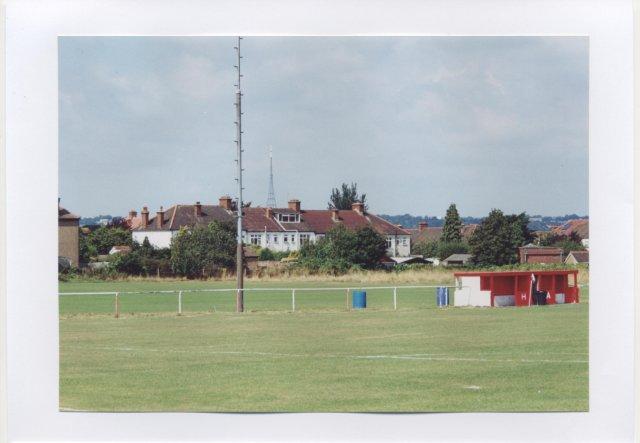 Beckenham Town F C's club house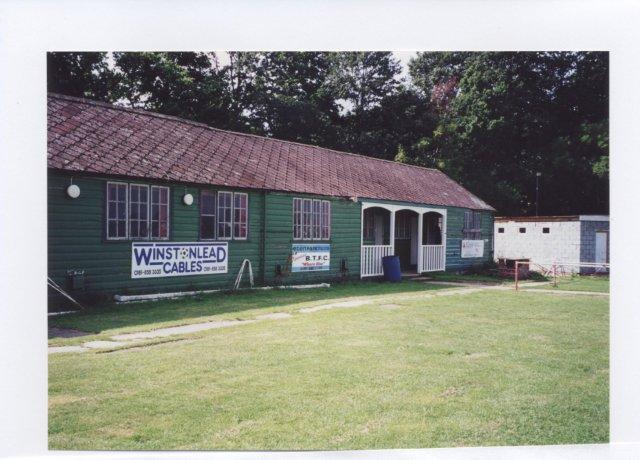 On 2 September 2000 Beckenham Town had an important cup game and I bought a programme for Dad. The goundsman was very helpful and took us in the club house to see photo's of the side I played for, Stanhope Rovers.
The groundsman getting the pitch ready for the match
One of the photos of Stanhope Rovers in the club house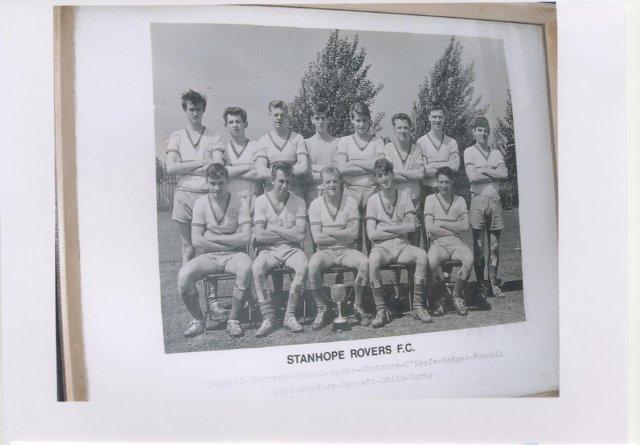 Ernest Grove/Stanhope Grove
Five minutes walk from the ground is 8 Ernest Grove whuich is also 5 minutes walk from the Stanhope Grove ground.
8 Ernest Grove where my parents lived 1936-1974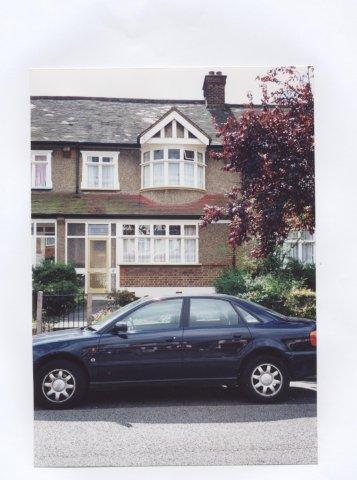 Ernest Grove near to Stanhope Grove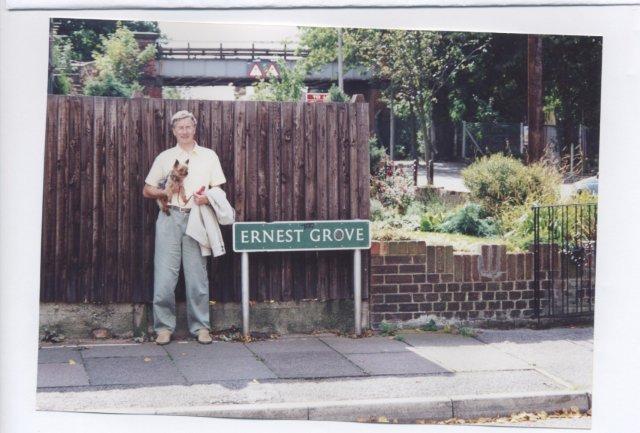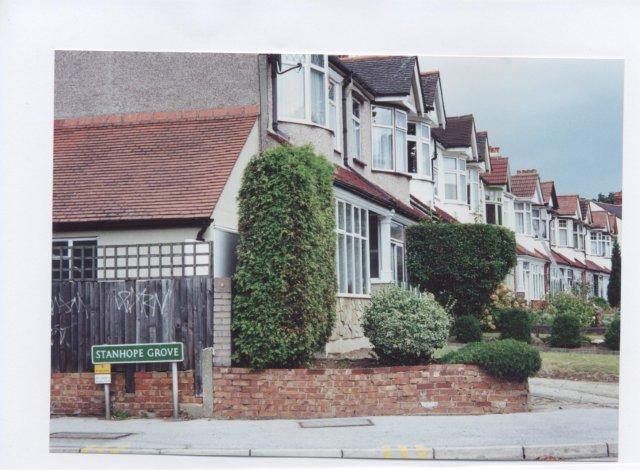 The recreation ground at Stanhope Grove where Beckenham F C and Stanhope's junior sides played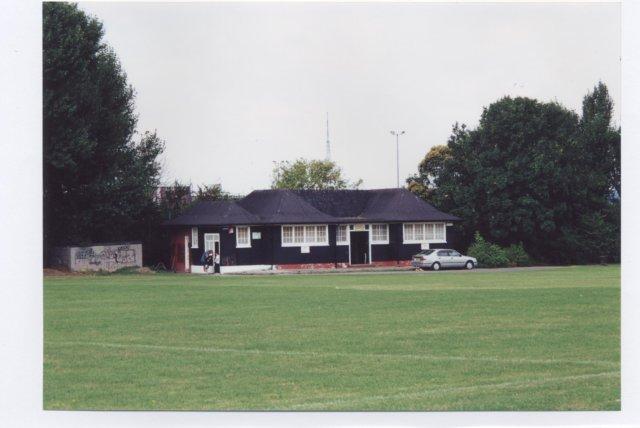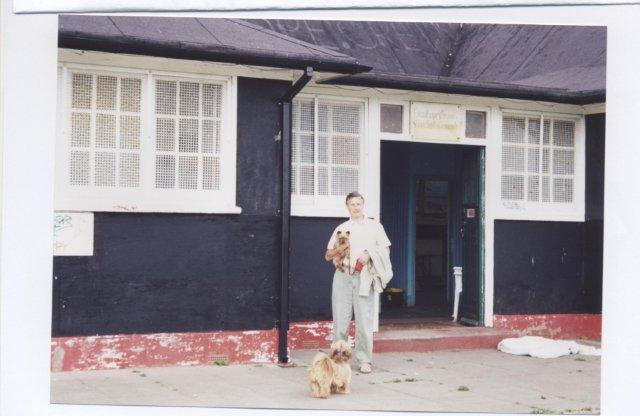 The shops "round the corner" named after the pub, The Rising Sun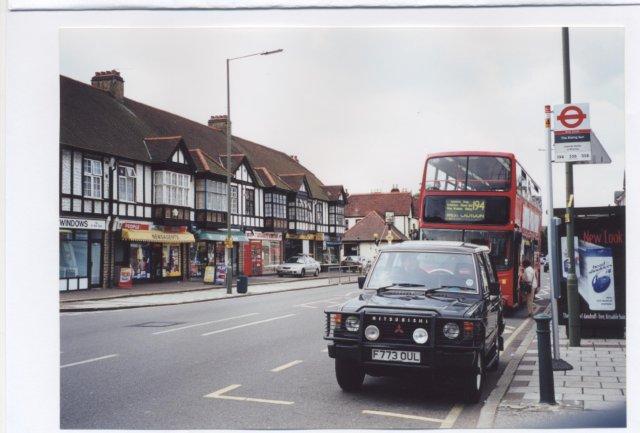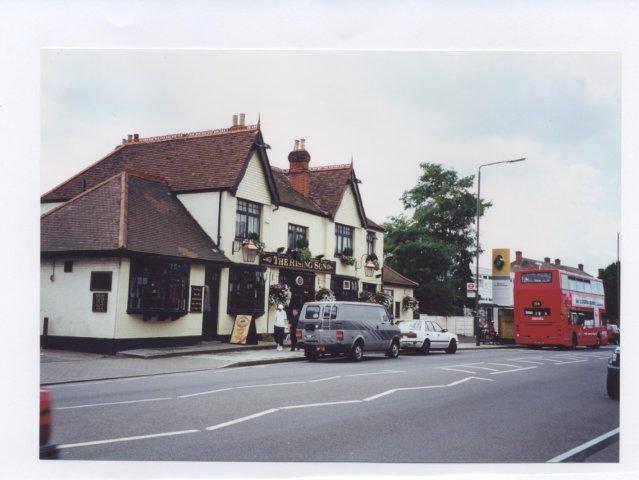 Marian Vian School
Many of the local boys went to Marian Vian School and played for the School and Stanhope
Marian Vian School near Elmers End, Beckenham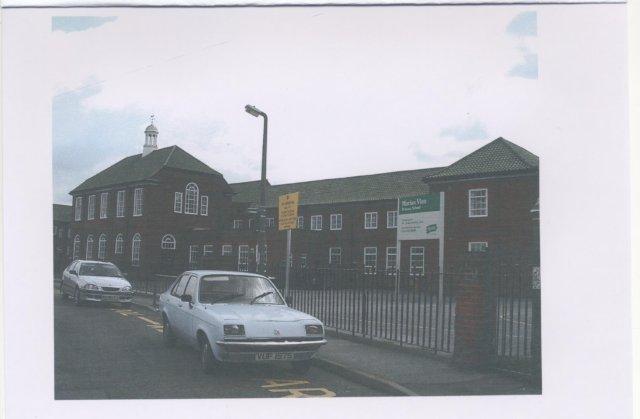 Update October 2020
Stanhope Rovers
It was a lovely surprise to be contacted by the son of someone I played football with. His father and I both played for Stanhope Rovers and I was able to provide him with a copy of the team photo, shown above, that was displayed in the Club House.
On the downside, he told me that the Rising Sun pub had been turned into flats!
Colin Bower
29 October 2020
Football in the Family (Beckenham F C & Stanhope Rovers)
My Father's Life