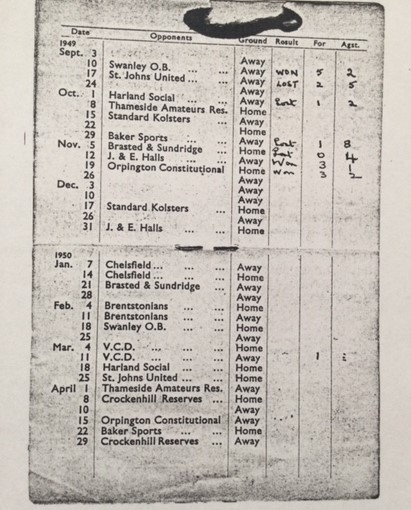 Easter Friendlies against Wageningen
I already had a photo of the anuual friendly against Wageningen during Easter 1948 - March 29th 1948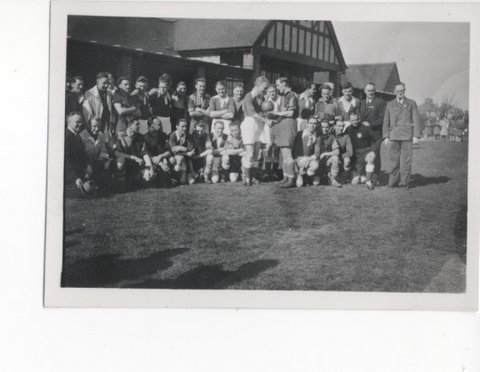 The annual event in 1950 is shown in the above Fixture List on April 10.
I was fairly sure that my uncle, Tom Bower, refereed one of the annual friendlies, when I was a small boy.
Out of the blue, I spotted the programme for the 1948 match was for sale on the internet.
To my delight, this was the first visit of Wageningen to Beckenham and my Uncle Tom Bower was the referee!
The match was in fact played on Saturday 27 March 1948.
In the programme, it explains the above photo, where Beckenham F C presented an autographed football as a small souvenir of the occasion: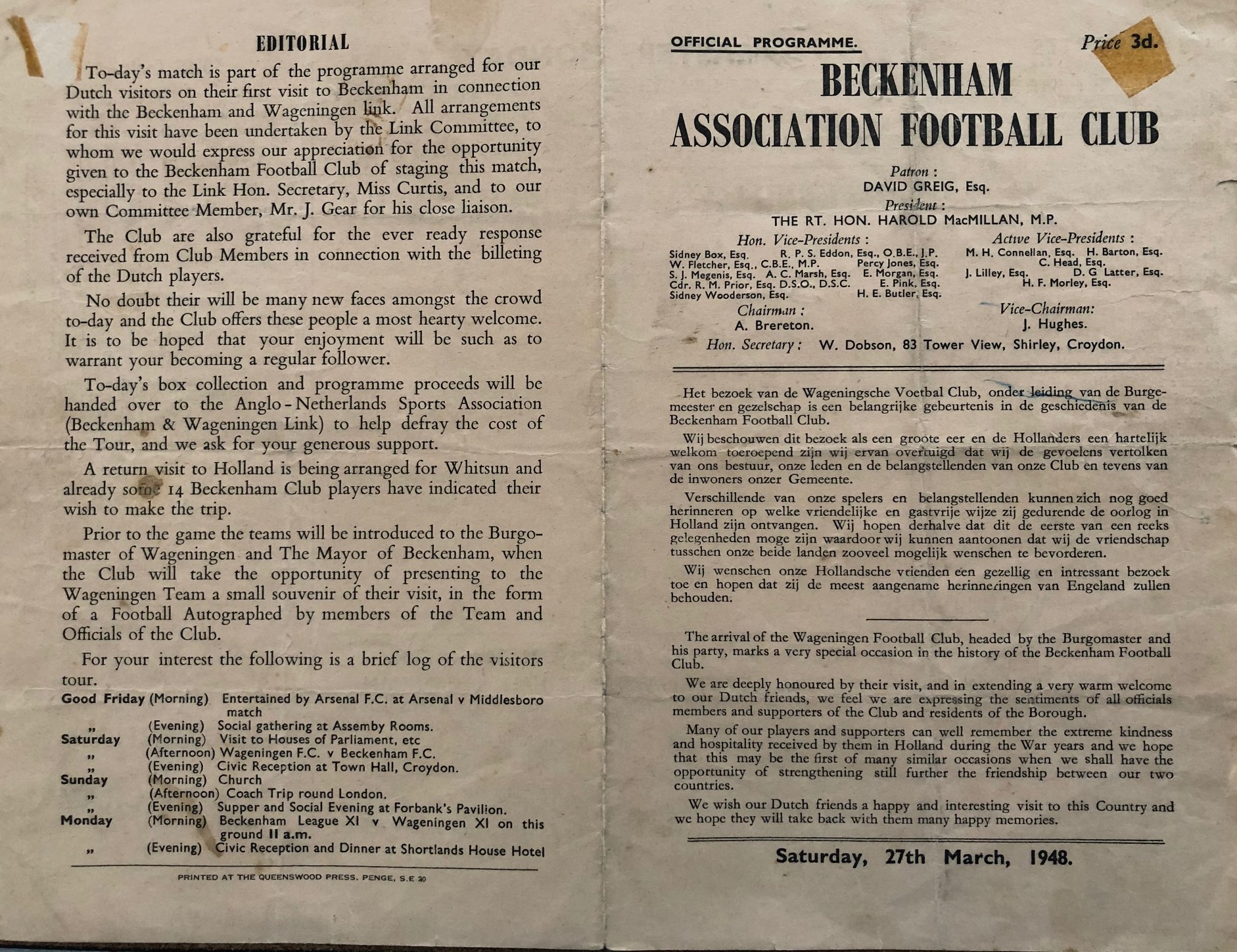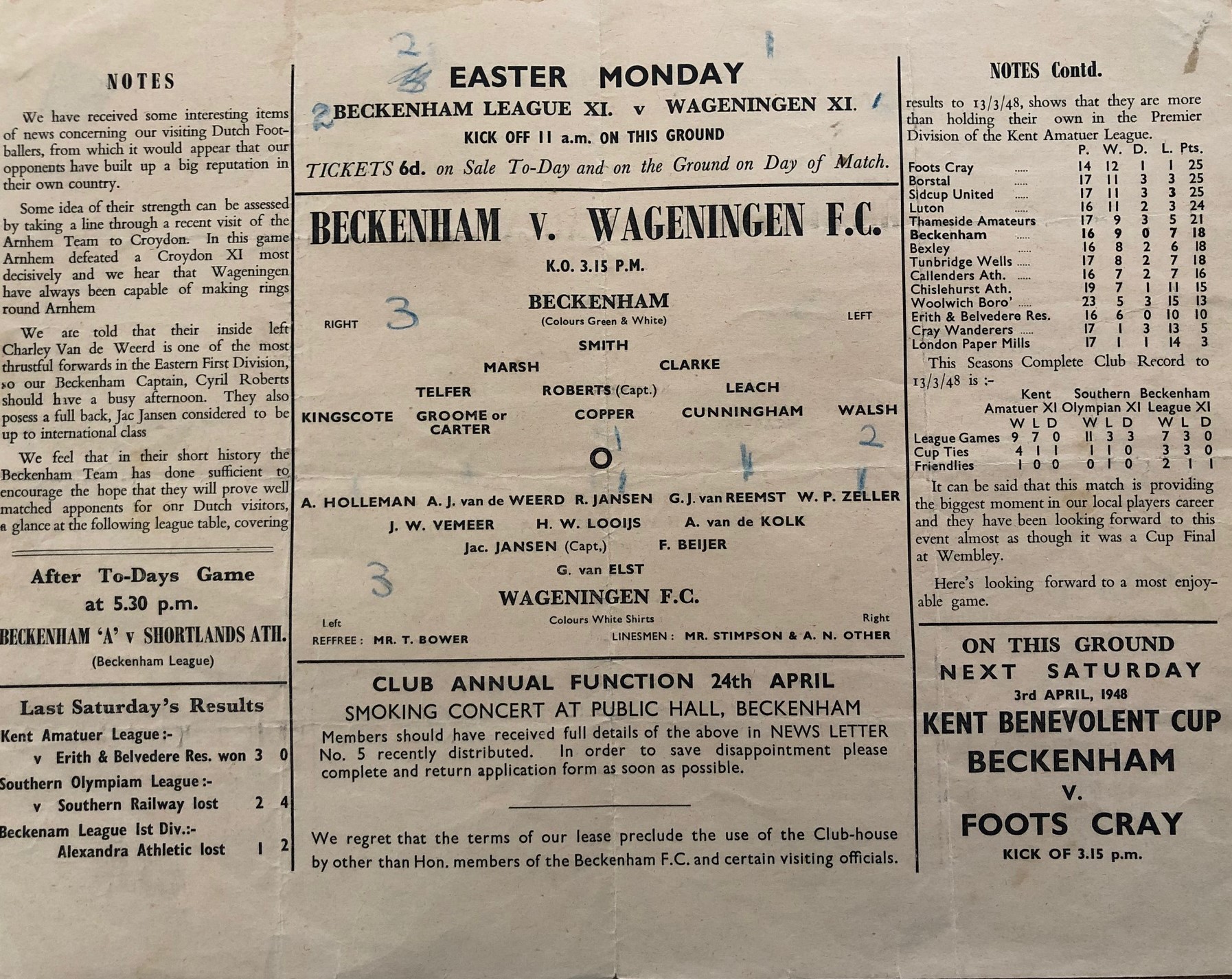 Extraordinarily I was then sent the match report in the Norwood News dated Friday 2 April 1948:

So after nearly 75 years, I have:
- the programme from the match
- a photo taken at the match, and
- a match report!
Colin Bower
17 September 2021
Football in the Family
Visit to Beckenham 2000