Bower/Pitts Family
Pitts/Pinnion Family
A regular correspondent in Australia sent me the details of 2 burials in the Holborn/Drury Lane area of London:
St Giles in the Fields
Louisa Pitts of Great Wild Street
buried 31.10.1838 (age 44)
Benjamin James Pitts of Queen's Court, Holborn
buried 15.1.1839 (age 47)
(Benjamin was born James Benjamin Pitts)
I had previously visited St Giles' church:
Visit to London including St Giles ChurchFamily
I tried to find the bp of Loiusa Pitts nee Pinnion but found one potential entry only:
West Clandon, Surrey
Louisa Pinion bp 28.4.1793
(Parents William Pinion& Mary)
Pinion/Pinnion is a relatively uncommon name and if this is "our" Louisa, it would mean an unexpected link for the Bower/Pitts/Pinnion family with West Clandon that we know from my wife Chris' ancestors in the Peryer/Perrier and Smith families:
The Big One!- Peryer/Perrier Family
Seabourne/Holbrook/Robson Family
A distant relative sent me a charming photo of Ruth Elizabeth (Robson) Wright born 1873 - parents George and Ellen Maria (born Holbrook late Seabourne) Robson.She is holding my correspondent's grandmother: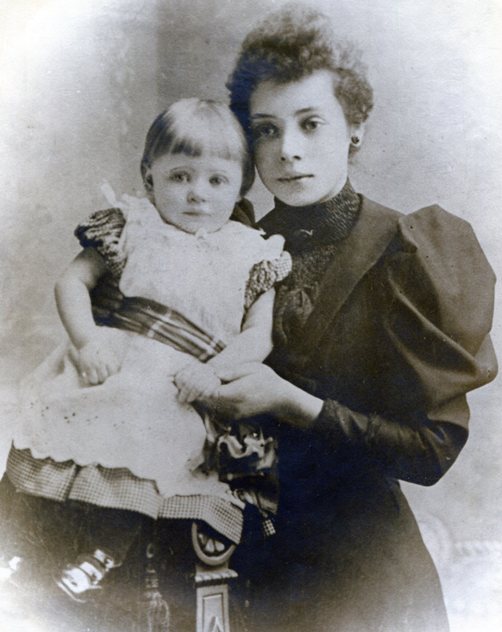 Collier Family
A cousin of my wife Chis made contact. She gave us details of a branch of the family that was unknown to us and not included in Ted Collier's family tree:
She told us that there were still descendants of Walter James Collier living in Enfield.
James Benjamin Collier
A descendant of James Benjamin Collier made contact. His family tree stretches back via Silk Weavers named Collier to the Huguenots in France in 17th Century.
What would be wonderful is if "our" Colliers, who were also silk weavers, link up, as family legend has suggested.
Butt and Ben Cottages, West Clandon
A resident of West Clandon sent pictutres of the Butt and Ben Cootages as they are today. She was able to idntify which house:
- Martha Collier was sitting outside, and her grandson Len Collier was standing in front of, and
- Len, my wife Chris and our son Steve were standing outside
see previous photographs we have:
Colin Bower
31 December 2012