Visits to Places of Interest 2009
Second Visit to Fulham
In view of the extent of new information about the Bower/Pitts Family provided by a distant relative in Australia, I made a second visit to Fulham which was very enjoyable.
Visit to Islington
I made a long-overdue visit to see St Mary's Church in Islington where Heinrich (Henry) Brecht and Mary Somes married in 1808.
Visit to King's Somborne, Hampshire
In 1856 Henry Brecht's daughter Christianna married Charles Waterman in King's Somborne.
On a vist to Romsey, we drove out to King's Somborne to see the church: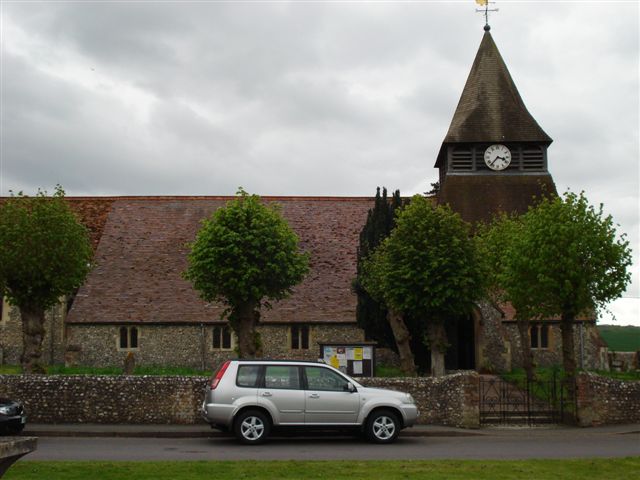 Further Visit to Spitalfields
We were delighted to meet a cousin from Australia visiting the UK and he and I met a futher cousin and my son in London where we made an enjoyable visit to Spitalfields:
Colin Bower
31 January 2010