Edward Robert Francis Collier (Ted) was the cousin of Chris' father Leonard Stanley Collier.
I corresponded with Ted and contributed towards his Family Tree. When we first saw it, it was presented hand-written width-ways on a long piece of wall-paper! Ted visited relatives including those in Canada to build up the Family Tree. His final and brilliant version is in a concertina format as shown in the attached photographs:
Ted Collier's Original Family Tree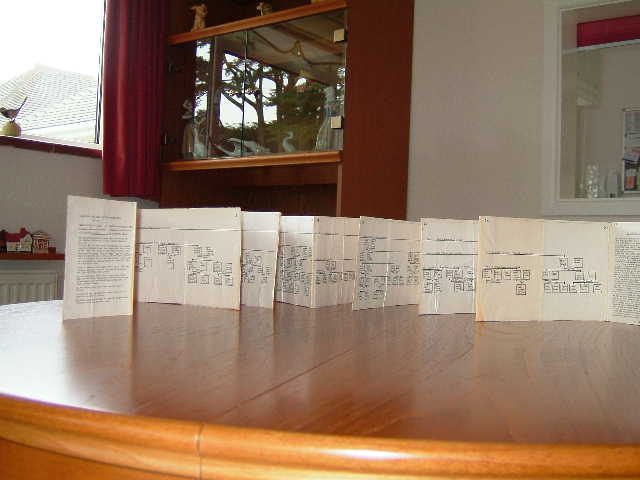 The information was hand-written and reduced in size to a series of small pages and were photocopied two to a page. Ted's handwriting was difficult to read but in fairness he used to type letters on an old typewriter. What he would have done, if he had had a computer with word-processing software!
I am very proud and fond of his family tree which I have typed up:
Ted Collier's Original Family Tree
I have not listed details of anyone that may still be living.
I have also collated some of the photographs which Ted brought back from one of his trips to Canada:
Photographs of Charles & Matilda Collier and their daughter Alice and son in law Edgar Charles Cocker
The family in Canada also provided a copy of an article which appeared in the local paper when Alice died:
Alice Collier, Pioneer
Colin Bower
31 October 2012
Links to:
Collier Family in England and Canada