Walland Family
Visit to Holy Trinity Church, Meldreth, Cambridgeshire June 2001
There have been many variants in the family name, e.g. Whirland/Worland and Walland.
The following ancestors are known to have lived in Meldreth:
1. Thomas & Elizabeth Whirland (my 6 x great grandparents)
Thomas was a labouring man and Tax Collector. He was buried in Meldreth Churchyard in 1714. His wife Elizabeth lived on until 1728. The couple had 3 sons:
William who appears to have been born in Meldreth in 1692
Joseph born 1703
Benjamin (our direct line) born 1712
Brecht Family
Three valuable photos from the family are:
Arthur & Ellen (Saunders) Brecht& Family celebrating the end of World War I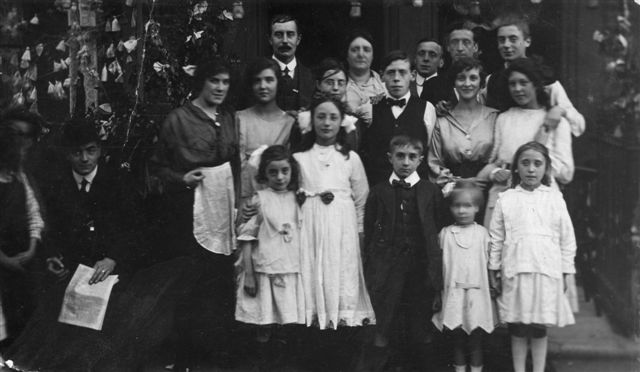 The wedding of Walter Iceton Brecht and Betty Atkinson at which there were Brecht and Saunders guests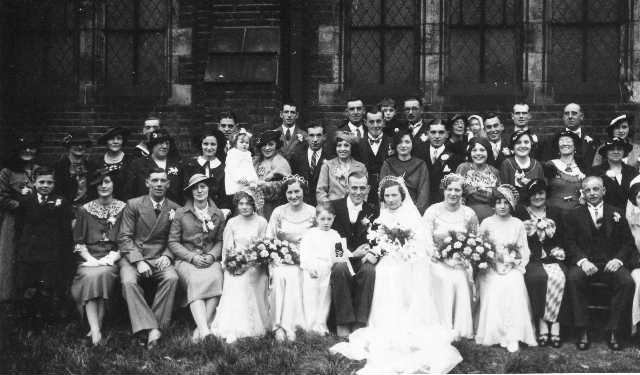 A favourite photo of my Grandma, Ellen (Saunders) Brecht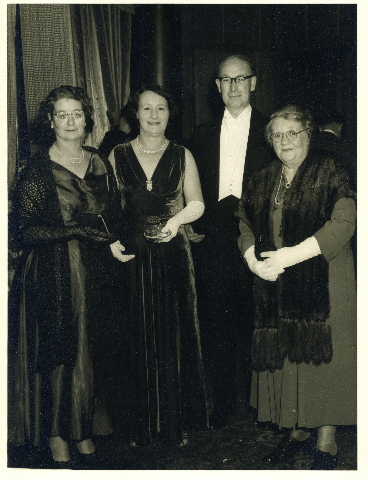 St George in the East
Many years ago I visited The East End of London to obtain a photo of St George in the East where Henry Brecht married Harriet Piper in 1837: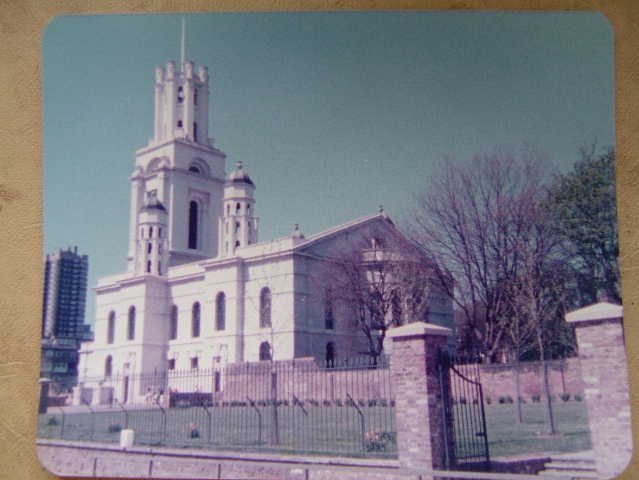 Visit to East End of London June 2001
In 2001, Chris and I had an enjoyable time in the East End of London walking the streets our ancestors walked including Heinrich (Henry) Brecht.
We walked from the Bank of England in the City of London to Christ Church, Spitalfields near Liverpool Street Station. There were a number of family events at the Church in the past and the family lived nearby at Fashion Street.
Christ Church, Spitalfields where Henry Brecht was buried in 1838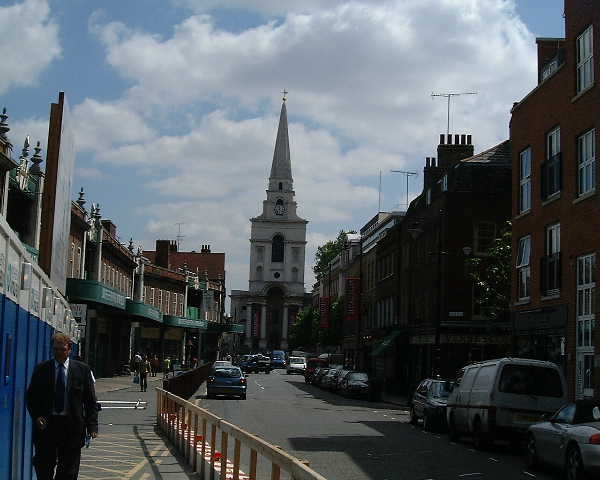 We walked down Brick Lane to Shoreditch. After which we had an interesting cafe lunch before we caught a bus to see St Matthew's Church in Bethnal Green where there were family christenings and marriages:
St Matthew's, Bethnal Green where Henry Brecht Junior was christened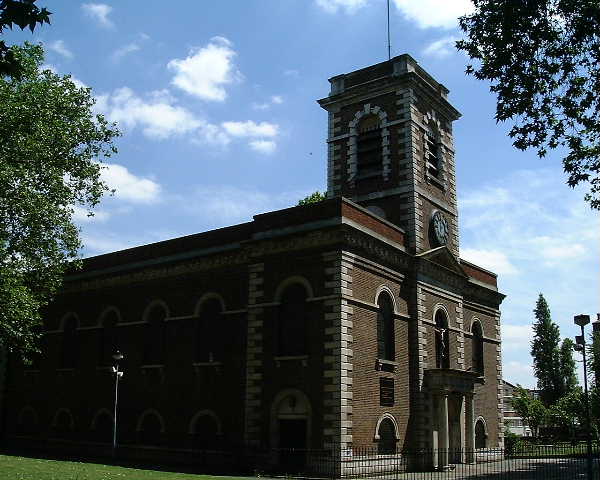 We walked up Roman Road (at one time Green Street) but the turning Bonner Street, Bethnal Green (where the family lived after leaving Spitalfields) was completely redeveloped.
A very tiring day but really enjoyable.
Entry in Family Tree Magazine 2004
An entry in the magazine brought me an exciting reply from my first cousin Vernon Brett who was able to tell me what happened to his father Arthur Brett (born Brecht) after he emigrated to South Africa, following which contact was eventually lost between Arthur and his mother and sisters.
His two sons had returned to the UK, since when Vernon's brother Howard Brett had emigrated to Australia. I have met up with Vernon and been in regular contact with my new-found cousins. I was able to provide photographs of their parents taken in England before they were married in South Africa.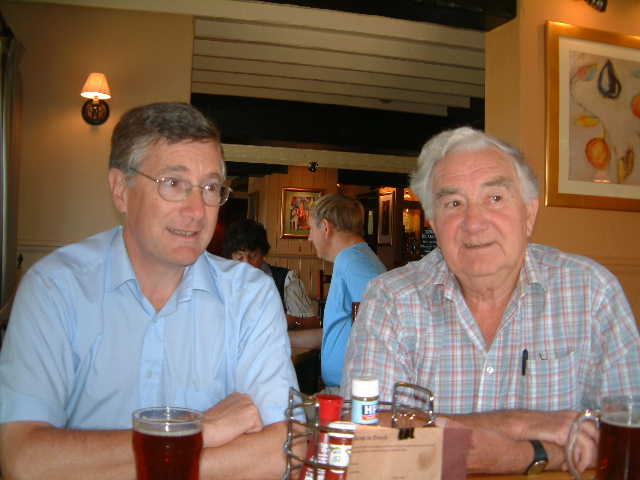 Meeting Cousin Vernon for the first time at Fordingbridge
Photograph of Arthur (Senior) & Ellen Brecht & Family c 1924
In 2006, my cousin sent me an exciting find, i.e.a photograph circa 1924 that my grandma Ellen Brecht (known as Brett) sent to his father, my uncle Arthur (Junior) Brett (born Brecht), in South Africa. The photo made its way back to England and finally got to me.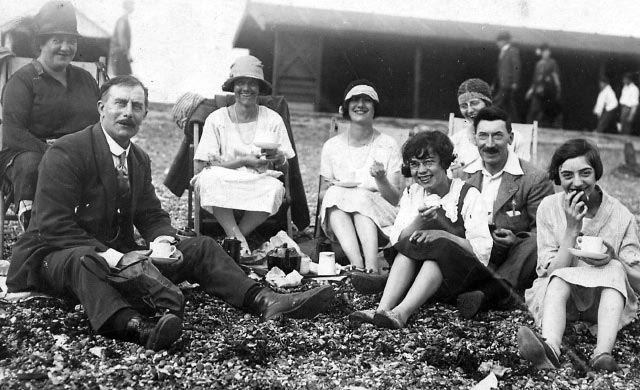 It shows my grandparents Arthur and Ellen Brecht (on the left) on the beach at Shoeburyness. My mother Doris Brecht (on the right) appears to be eating a large cake! Her sisters Enid Brecht and Ellen Brecht (you can just see her head) are siting at the back. Note the tea-set!
The other family is named Shepperd.
The reverse of the card has the message: "We all look Happy enough don't we. Do you remember Mrs& Mr Shepperd they live in our street (Clemence Street, Limehouse) we all spent a happy holiday at Shoeburyness."
Visit of My Cousin from Australia
We enjoyed a visit from my cousin in Brisbane: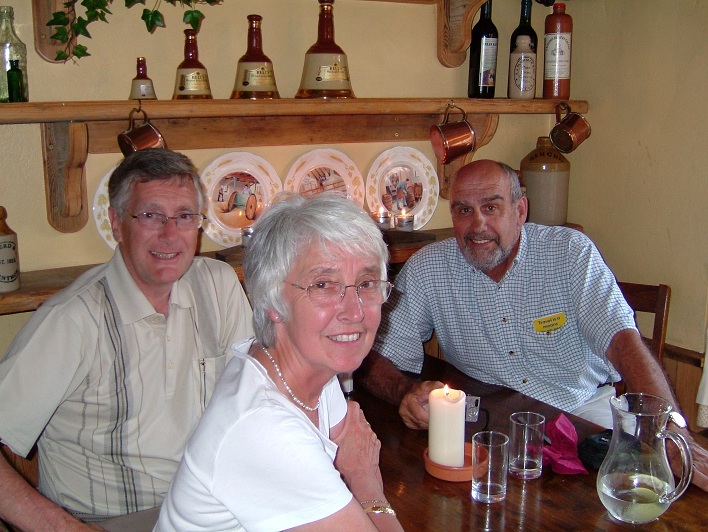 We went up to London to meet another cousin and my son Steve.
Visit to Spitalfields June 2009
On Wednesday 3 June 2009, I met up with two cousins and my son in London.
We made a very successful visit to Spitalfields where we were lucky that Christ Church, Spitalfields, the magnificent 18th Century church designed by Nicholas Hawksmoor, was open: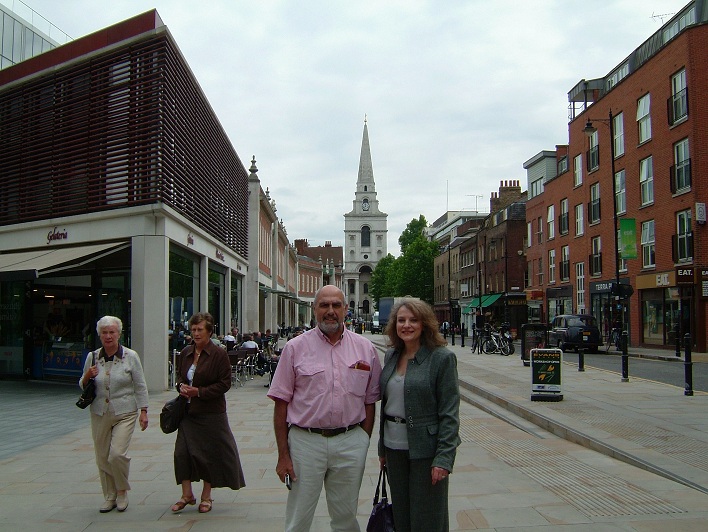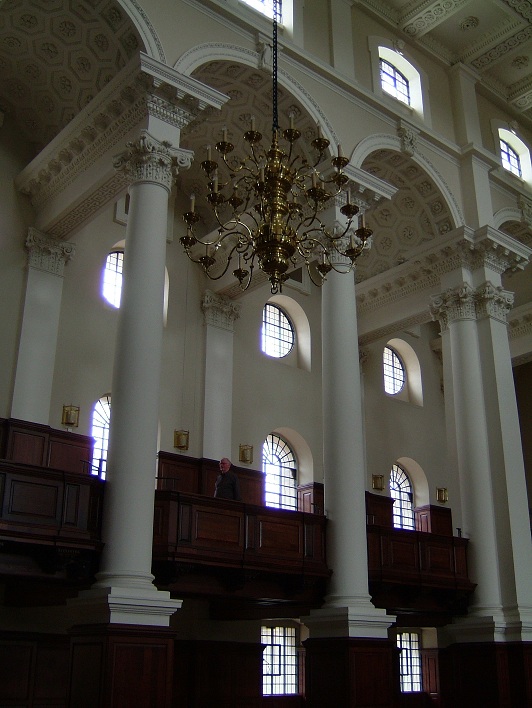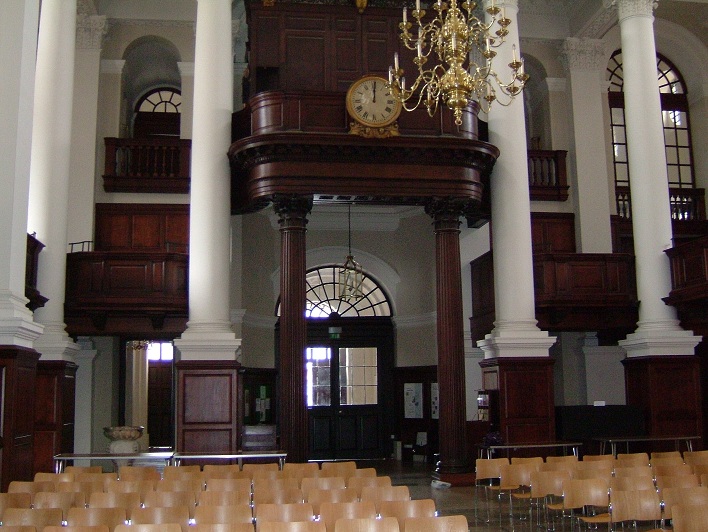 Two of Heinrich (Henry) and Mary Brecht's children Charlotte and Maria were sadly buried there when young (Maria was baptised there). Later Henry himself was buried there in 1838.
It is planned that the 18th century organ at the church be refurbished: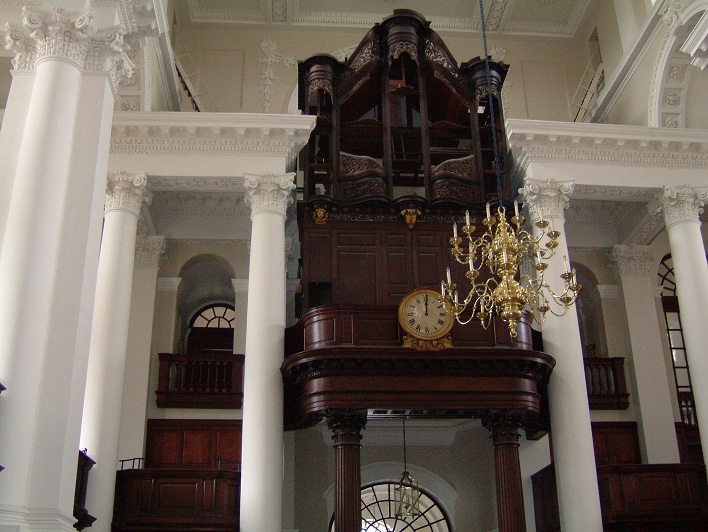 but it does not stop concerts being organised at the church.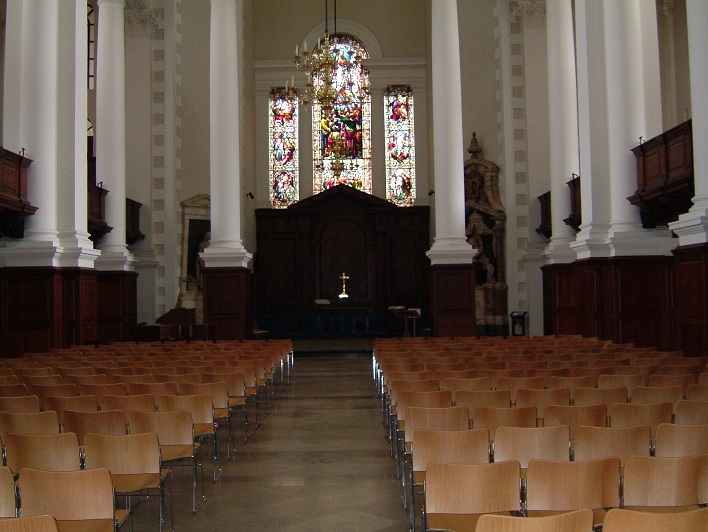 The original font is still in its symbolic position at the entrance to the church: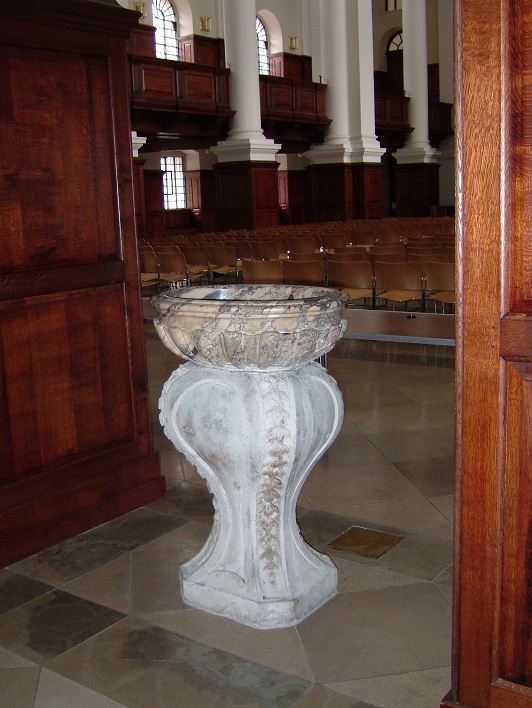 Visit to Fashion Street, Spitalfields
We went on to Fashion Street, Spitalfields where we knew Henry Brecht was a colour manufacturer from 1823 to 1827. Later (by 1836) he had transferred his business to Bonner Street, Bethnal Green: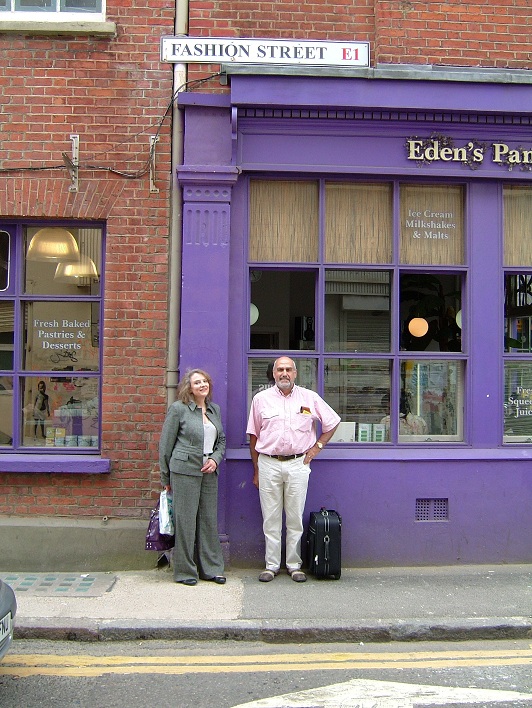 In 1905 one side of the street (the 12 Fashion Street side it appears) was developed into a Moorish market or Fashion Street Arcade: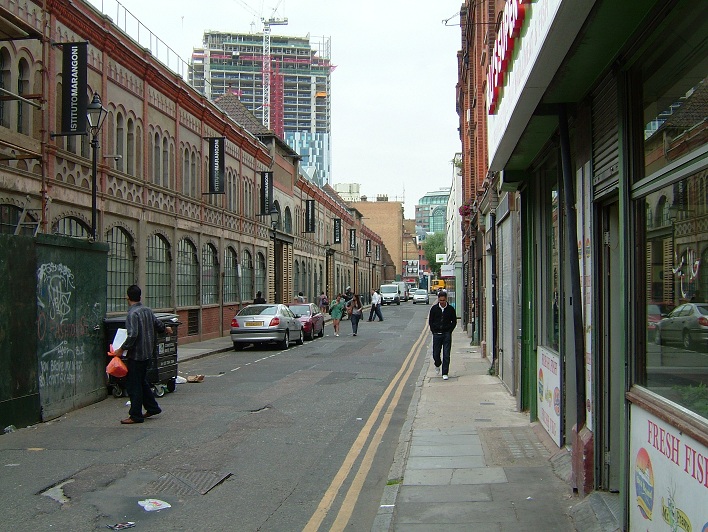 Lunch in Bishopsgate
Our son Steve came over from Canary Wharf to join us and we had a light lunch (we all opted for the Bishopsgate club sandwich…..well when in Rome or Bishopsgate):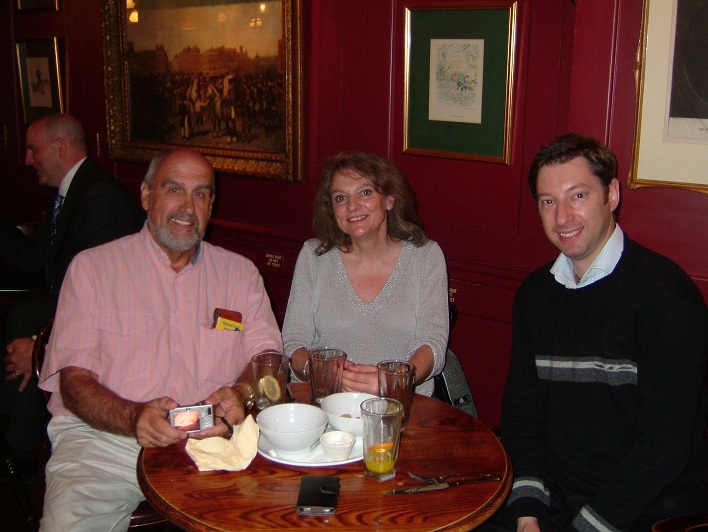 Visit to Guildhall Library
We went on to the Guildhall Library where I found entries for Henry Brecht in some of the early London directories: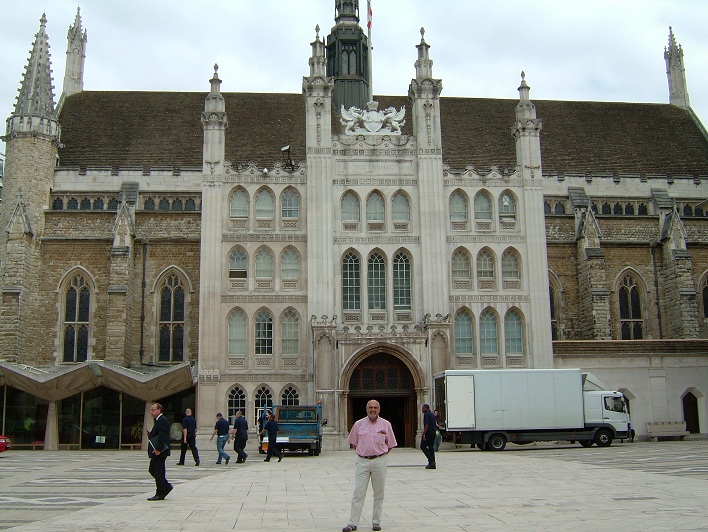 Visit to Islington December 2009
Visit to Islington
I made a long overdue visit to Islington to walk some of the streets my ancestors trod:
I made my way to St Mary's, Islington where Heinrich Brecht married Mary Somes in 1808. The back of the church was rebuilt following bomb danage in the war but remarkably the spire was damaged but able to be repaired.
St Mary's Church Noticeboard in Upper Street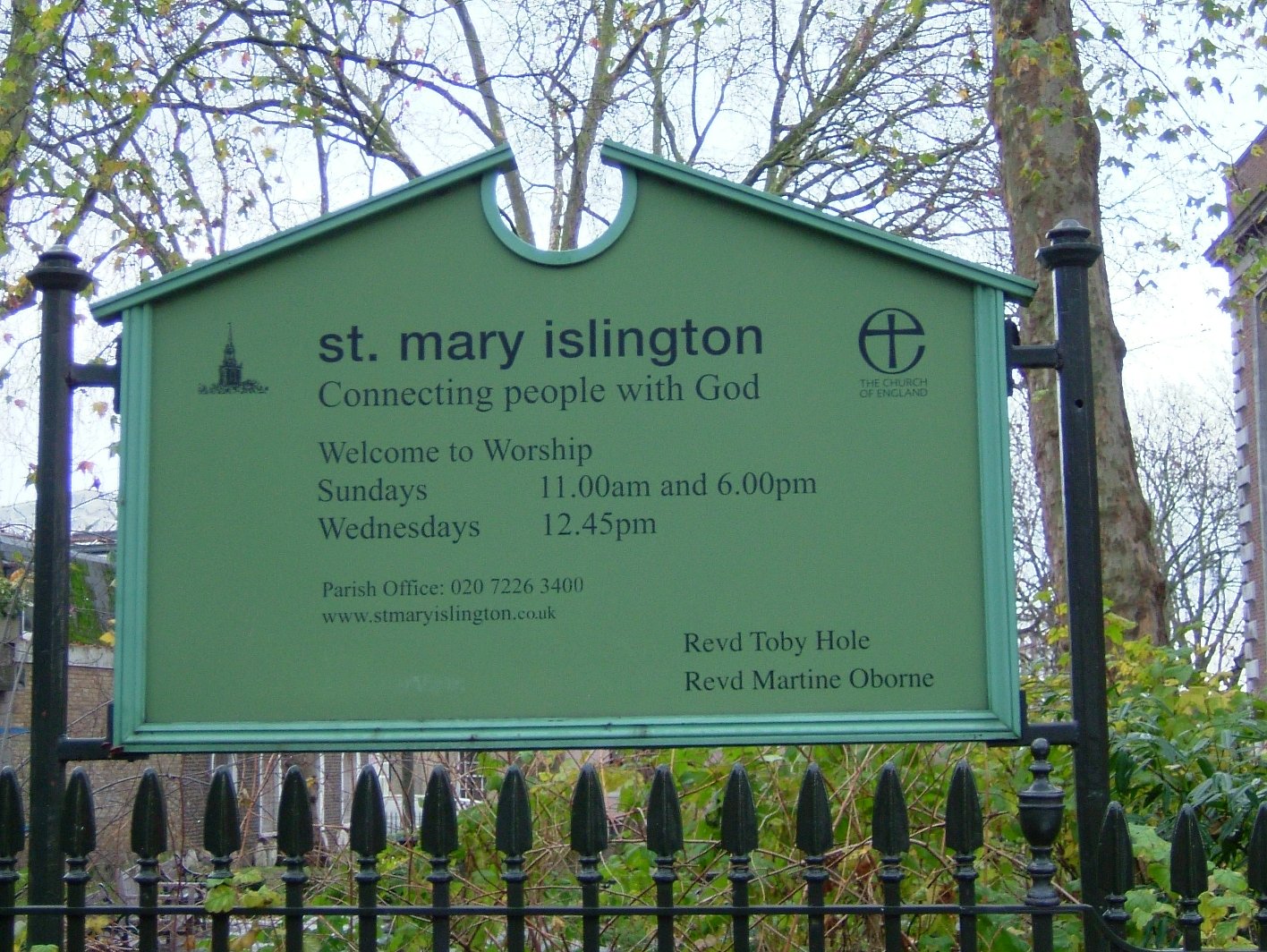 St Mary's Church from Upper Street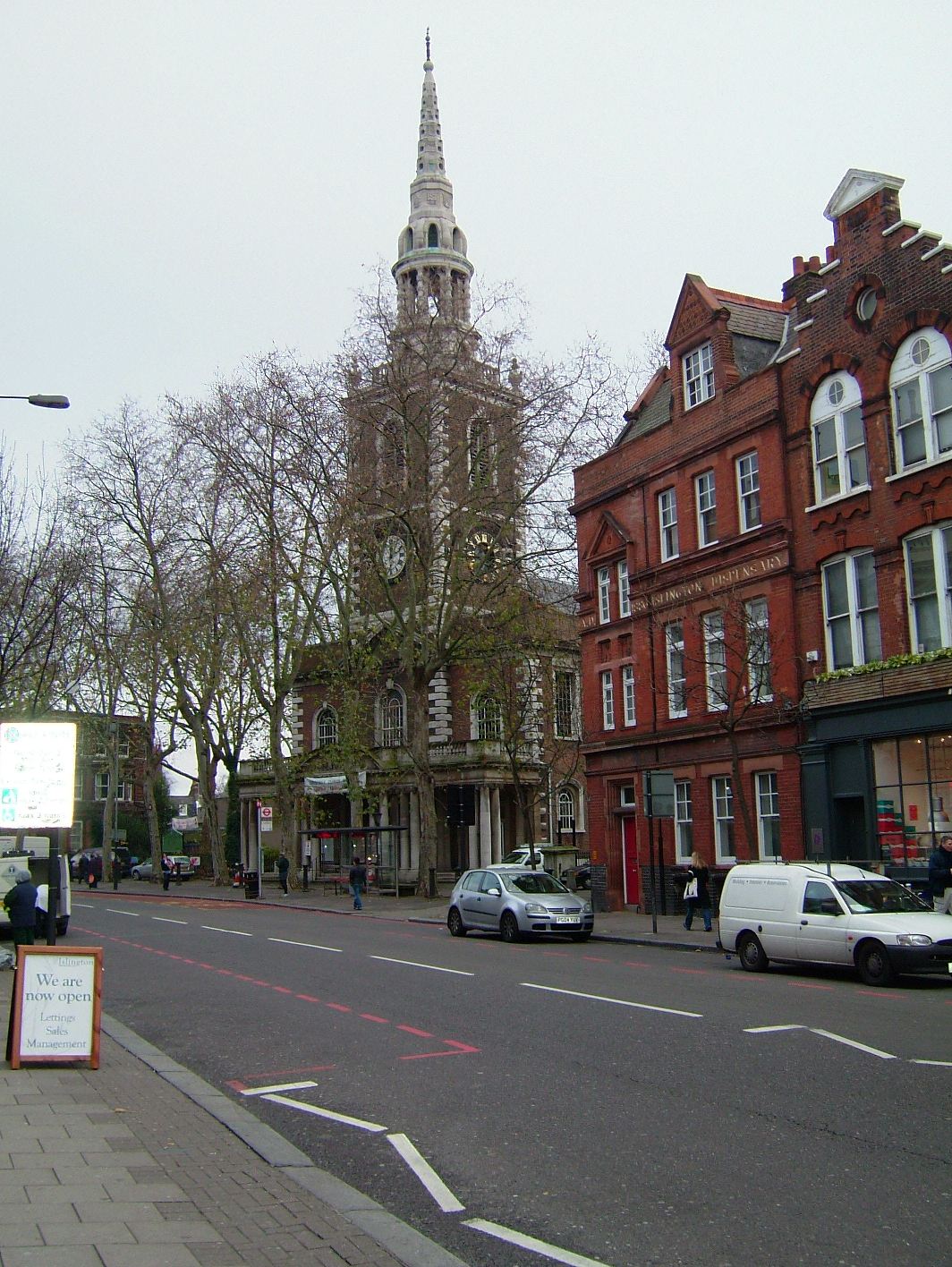 Main part of St Mary's Church destroyed in war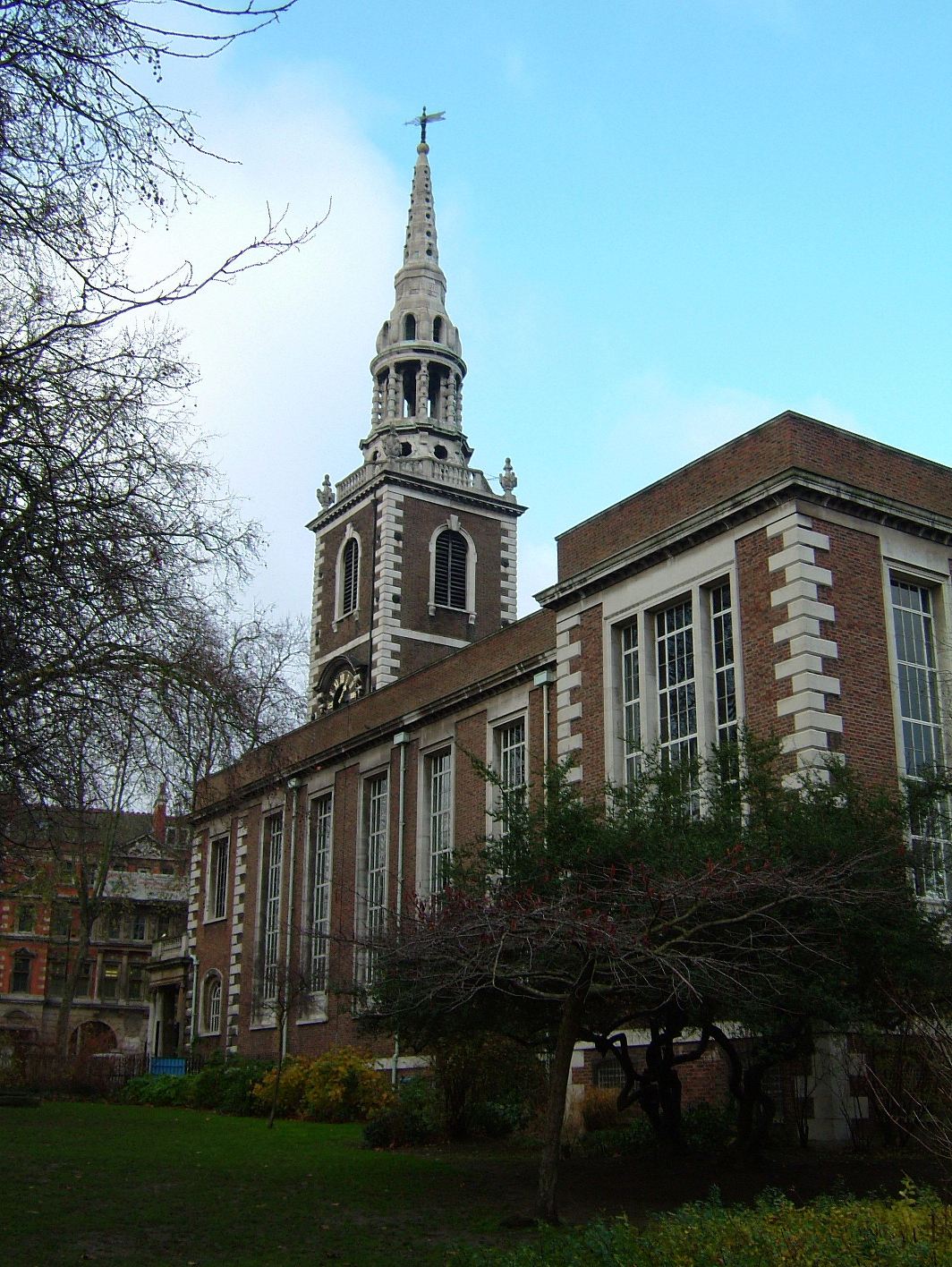 Looking at my records it was in 1983 that I identified Heinrich and Mary's marriage and I was very moved to see the church some 25 years later.
Seabourn(e) Family
This family name has a number of variants and my cousin found one entry in the 1851 Census for Saban!
This spelling of the family name appears to have been used in the Great Hallingbury area where my Great Great Grandfather James Seabourn was born in 1824/5 (per 1851 Census).
During a visit in early 2008, we went across to Great Hallingbury near Bishops Stortford and took photos of the church:
The Churchof St Giles, Great Hallingbury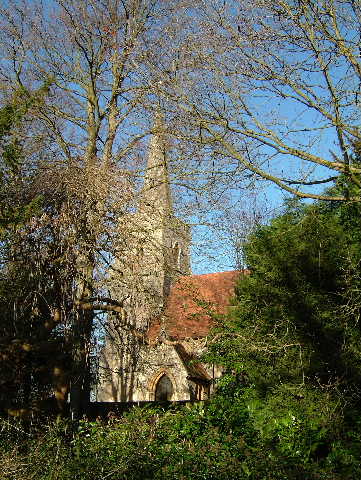 Saunders/Neville Family
We have a family link to Plymouth/ Devonport and Boivisand/Plymstock:
Visit to Bovisand and Plymstock 2001
Colin Bower
21 August 2020