Lieutenant Commander Donald George Brown RN
The menu obtained by my father was signed by D.G. Brown RN (to the right of page 2).
The menu (i.e. the inside pages)on which my father obtained the signatures of nearly all the survivors picked up by the Cabo de Hornos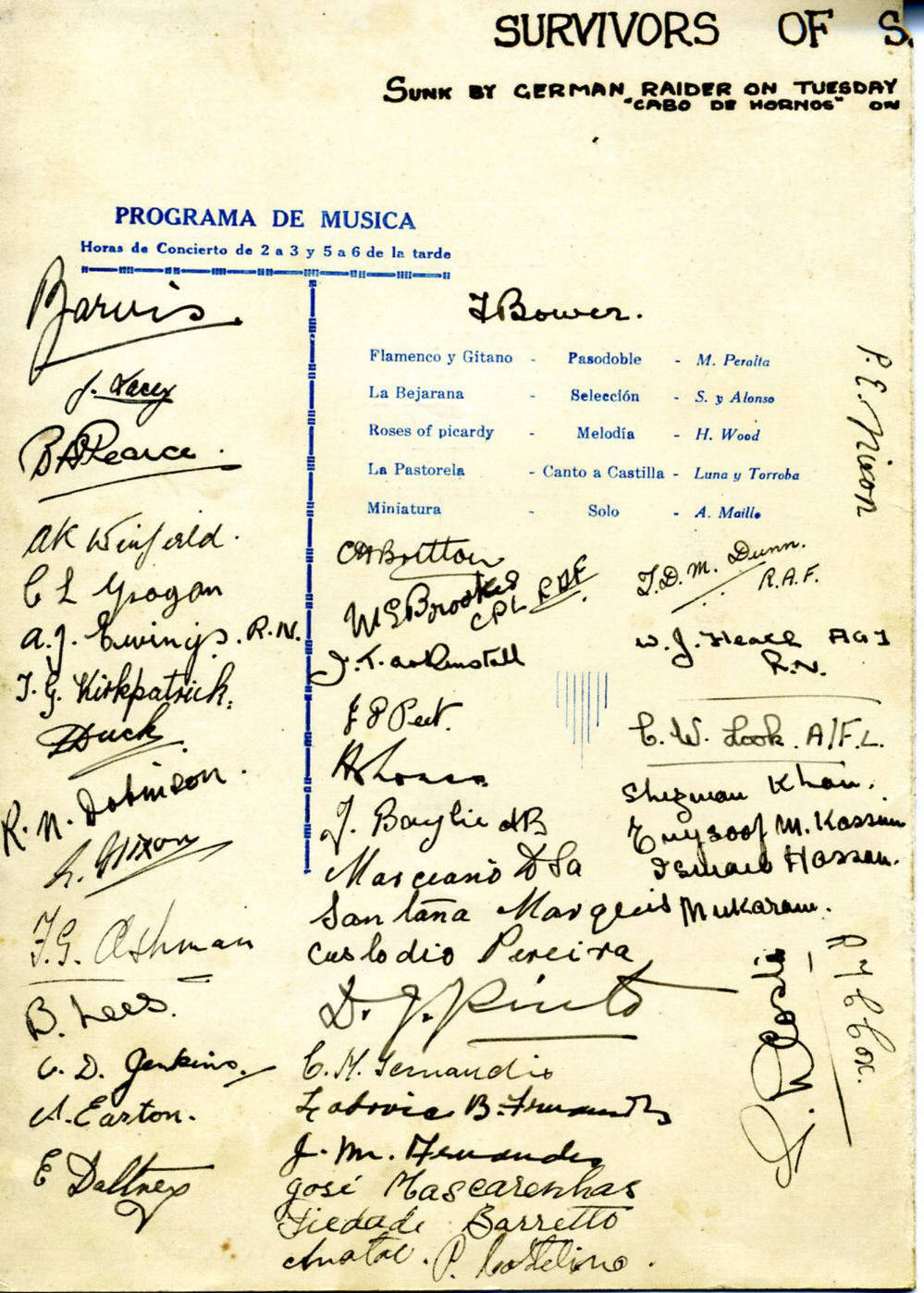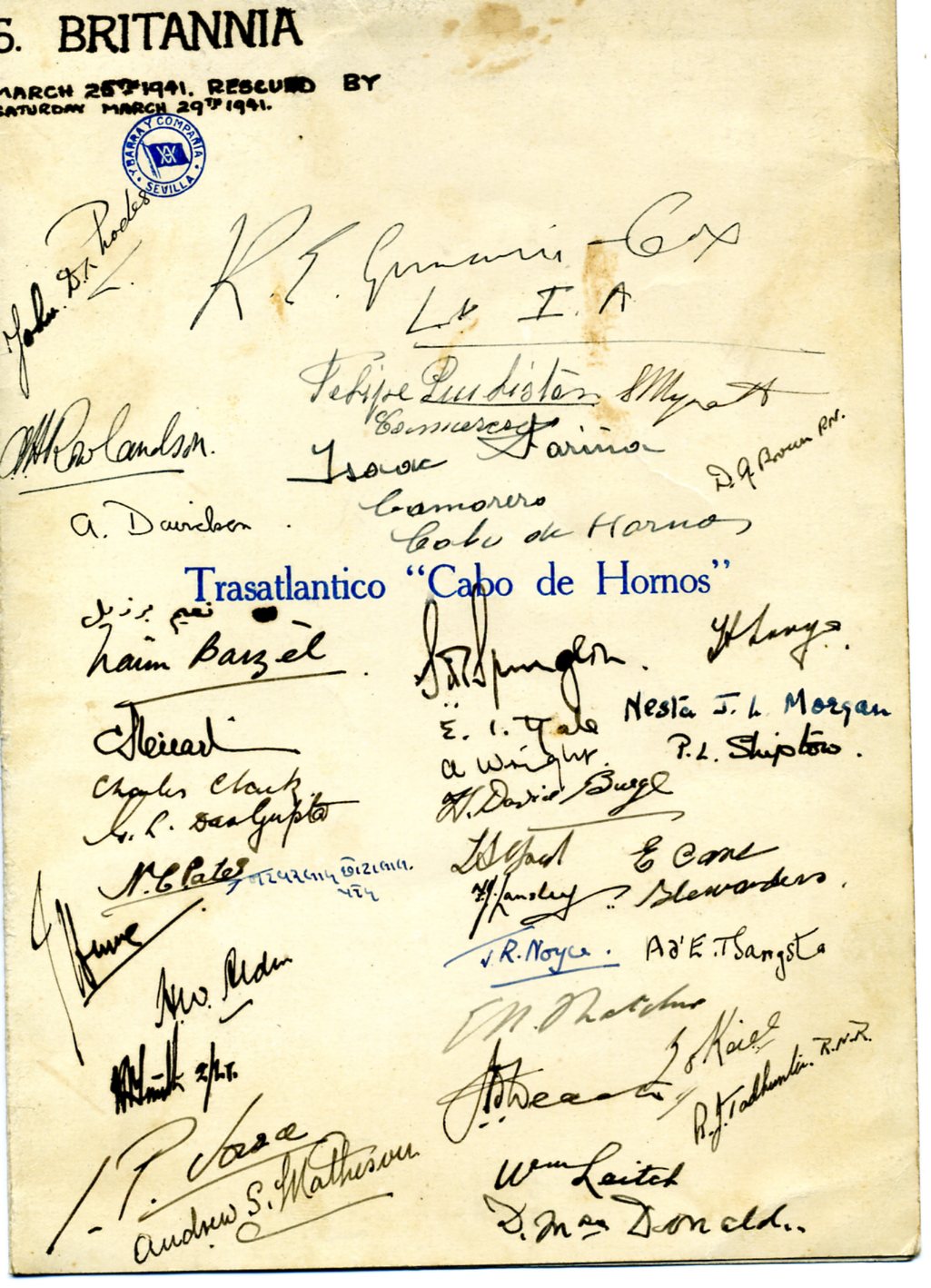 Donald Brown's grandson gave me the following background to his grandfather being on the Britannia:
"In March 1941 when SS Britannia was sunk, Donald G. Brown RN survived his 2nd sinking of the war. He was shelled (or hit by a mine - reports differ) while attempting to evacuate troops at Dunkirk on 1 June 1940.
He was Boatswain rank at the time but acting as 1st Lieutenant on the rescue tug St. Fagan. He was one of 8 survivors out of a crew of 25 (again, reports differ) who was rescued by St. Tanga. He had suffered head injuries that put him out of active service for several months (his grandson has a certificate for the wounds suffered signed by the Captain of the Tanga).
The Navy, however, was his life, having worked his way up from the lowest ranks from the age of 15 and he was keen to get back to active service. He was subsequently posted to HMS Barham. Barham was stationed in the Mediterranean and therefore he needed to take passage on a civilian ship by way of the Cape of Good Hope to India and then onto the Red Sea, in order to avoid the dangerous Straits of Gibraltar.
This is how he found himself on SS Britannia that fateful day of 25 March 1941, when she was sunk by a German surface raider.
He subsequently was able to recount the story of the sinking of the Britannia to King George VI, when the King visited the Navy at Portsmouth (his grandson has a copy of a newspaper article, marking the occasion, which included an account of the meeting) .
.....Throughout his subsequent active service, he was not sunk again. Indeed, due to the circumstances of having been sunk on Britannia and his subsequent internment in Tenerife, he was unable to reach HMS Barham, before she too was famously sunk with a great loss of life.
.....Later in the War in 1944 he served as Lieutenant in the East Indies fleet onboard HMS Whelp alongside none other than Prince Philip of Greece!
.....He went on to serve in the Navy, until the mid-fifties when he reached naval retirement age. During the Korean war he was mentioned in dispatches....."
His grandson also gave me an extraordinarily-detailed account written by Donald Brown himself. I have extracted some of the account:
Account by Donald Brown
Colin Bower
18 March 2018
Link to Main Index:
Sinking of the SS Britanna - Index