Miss Clarice Gale
Various newspaper cuttings were found in the effects of the parents of Frederick Duddridge including one about Clarice Gale: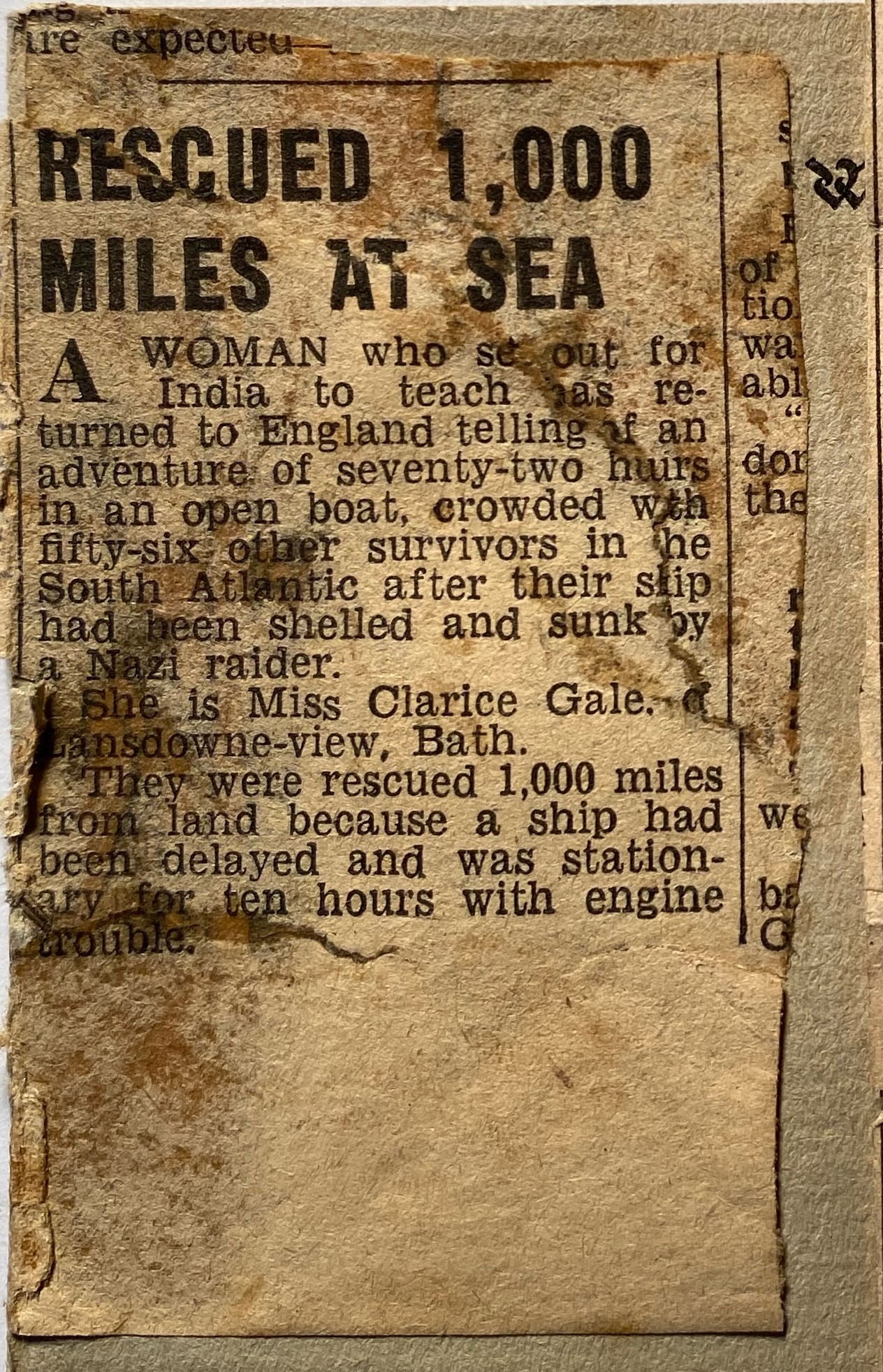 The wording is:
"Rescued 1000 Miles at Sea
A woman, who set out for India to teach, has returned to England telling of an adventure of seventy-two hours in an open boat crowded with fifty-six other survivors in the South Atlantic after their ship had been shelled and sunk by a Nazi raider.
She is Miss Clarice Gale, Langdowne-view, Bath.
They were rescued 1000 miles from land because a ship had been delayed and was stationary ten hours with engine trouble."
Frederick Duddridge's ex wife wrote to Clarice Gale in case she had more information about Frederick who was missing.
She appears to have been in my Dad's lifeboat (No 3) and was picked up by the Cabo de Hornos and signed my Dad's ship's menu (as E.I. Gale).
Colin Bower
16 October 2020