In May 2007, Chris and I had a half-day stop at Gibraltar, as part of a tour of Andalusia.
Even though Gibraltar must have become considerably more built up, I found it very moving to retrace my father's steps that he took in 1941. Dad was a passenger on the SS Britannia which was sunk by a German raider. he was picked up from a lifeboat by a Spanish vessel Cabo de Hornos and return to Cadiz. At Gibraltar he waited for a ship home.
Fuller details are given in Dad's account of the Sinking of the SS Britannia:
Sinking of the Britannia
Chris and I went up on the Rock to see the famous caves and apes. We did not see the ceremony of the Keys that Dad talked about but we did see some soldiers marching to the main square.
Crossing from La Linea into Gibraltar as Dad did in 1941: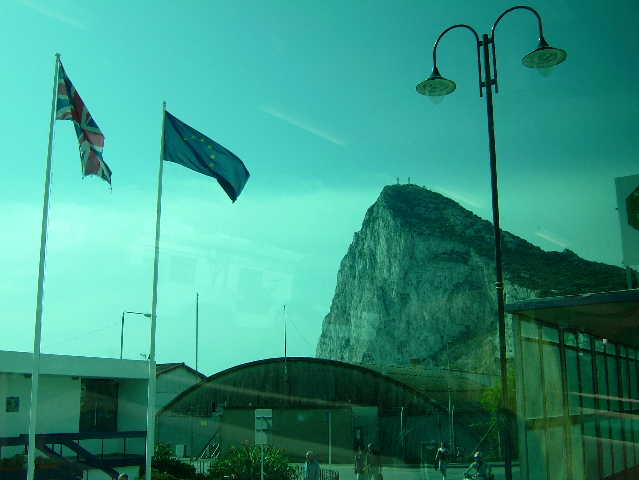 Typical of an ape that my Dad saw: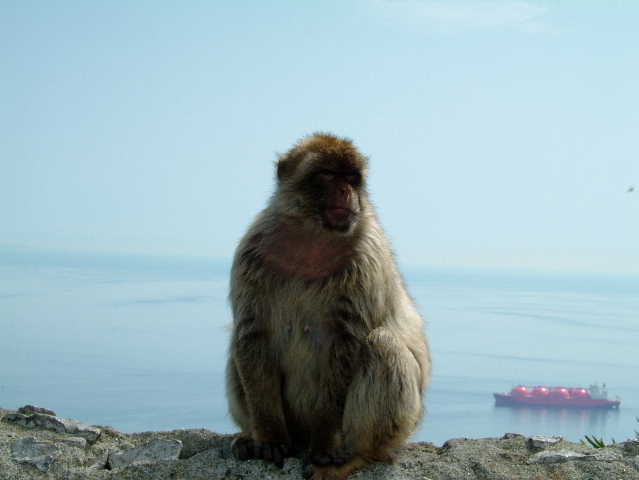 Soldiers marching through Gibraltar: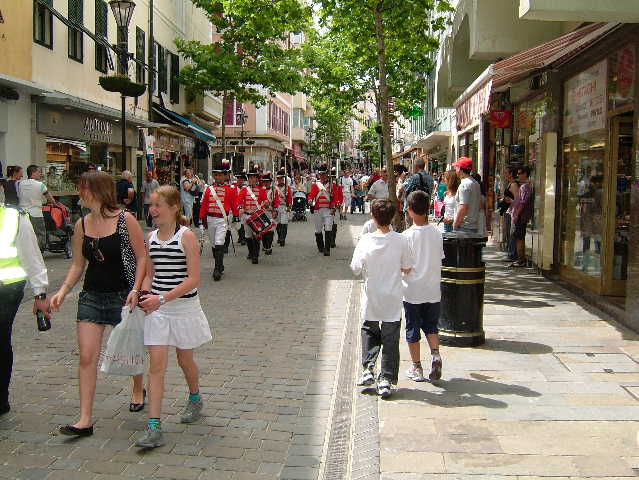 Looking back into Spain: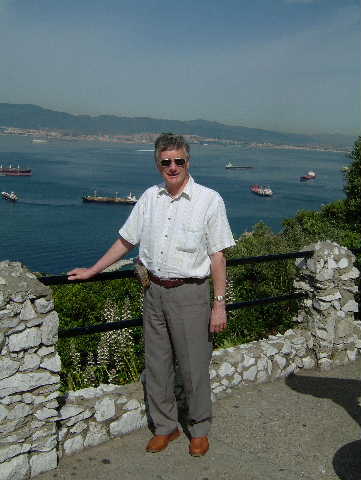 Colin Bower
May 2007