Visit to East End of London June 2001
In 2001, Chris and I had an enjoyable time in the East End of London walking the streets our ancestors walked including Heinrich (Henry) Brecht:
Heinrich (Henry) Brecht
We walked from the Bank of England in the City of London to Christ Church, Spitalfields near Liverpool Street Station. There were a number of family events at the Church in the past and the family lived nearby at Fashion Street.
Christ Church, Spitalfields where Henry Brecht was buried in 1838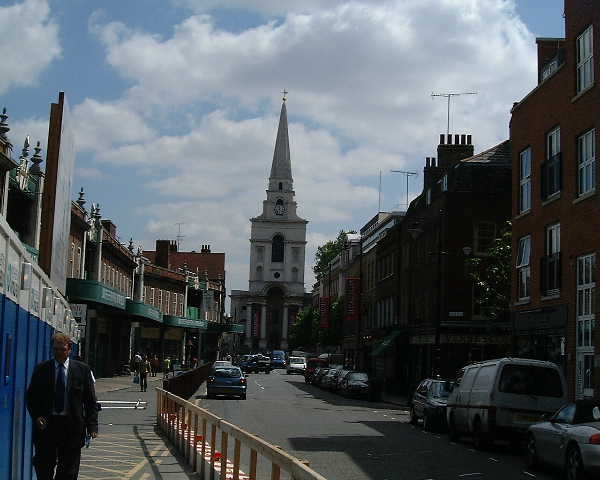 We walked down Brick Lane to Shoreditch. After which we had an interesting cafe lunch before we caught a bus to see St Matthew's Church in Bethnal Green where there were family christenings and marriages:
St Matthew's, Bethnal Green where Henry Brecht Junior was christened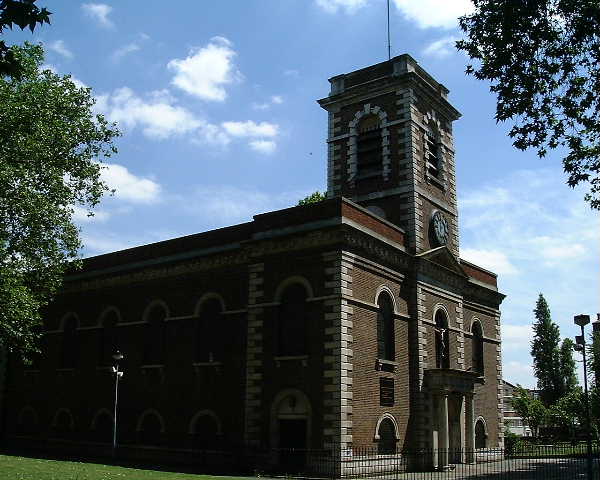 We walked up Roman Road (at one time Green Street) but the turning Bonner Street, Bethnal Green (where the family lived after leaving Spitalfields) was completely redeveloped.
A very tiring day but really enjoyable.
Colin Bower
March 2007