Visits to Tenerife
In 1941, after the SS Britannia was sunk, my father was rescued from a lifeboat by the vessel Cabo de Hornos.
The vessel first called at Santa Cruz on Tenerife, where forces personnel were interned, before going onto Cadiz.
2010
On a second visit to Tenerife in 2010, Chris and I made our way (from the South to the North of the Island) to Santa Cruz where the ship may have been berthed.
On the seafront at Santa Cruz with the commercial port in the background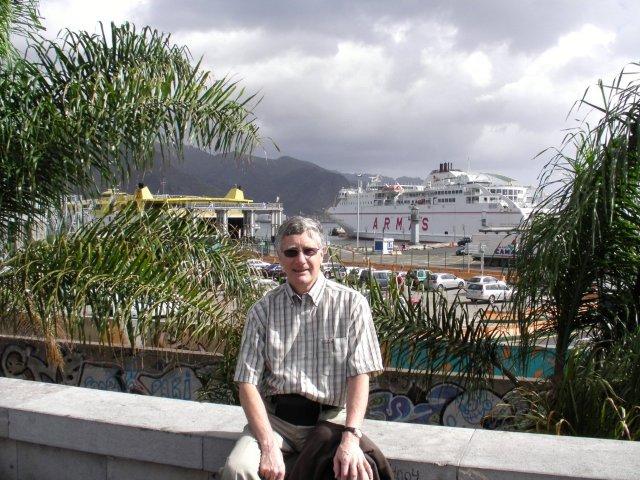 2019
On 12 January, we sailed into the port of Snata Cruz on the cruise liner Balmoral on my 75th birthday!
It was so memorable and poignant to dock there and walk along the front at Santa Cruz, which had seen major development since our previous visit and more was underway.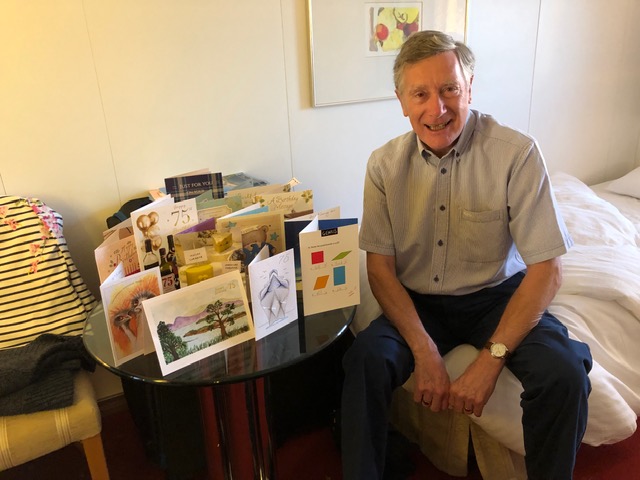 Celebrating my 75th Birthday on the Balmoral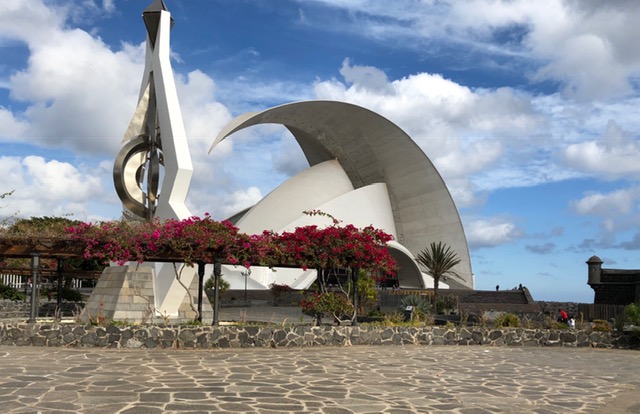 The new concert hall alongside an old fort on the sea front at Santa Cruz, Tenerife
Colin Bower
14 August 2020
Links to:
Britannia Index