Other Projects
Family History
The Big One!
TheSomes Family
Whilst typing up my records as part of the Big One! project, I went into Ancestry to check some of the London Parish Records and found an isolated entry:
Christ Church, Spitalfields
John Somes bp 5.10.1783 (21 days old)
(parents John Somes, Victualler of Fashion St & Elizabeth)
Unfortunately as yet I have not been able to trace John & Elizabeth's marriage and whether they had any further children.
This entry may well explain why Heinrich Brecht married Mary Somes (born 1783/4) and moved to Fashion Strett, Spitalfields.
Naval History
Sinking of the SS Britannia 1941
Links to Other Websites
A correspondent made contact to tell me that his grandfather had been on the ill-fated SS Britannia and survived. His grandfather made the journey to South America. My correspondent drew my attention to some interesting websites:
www.australiansatwar.gov.au/stories/stories_war=W2_id=248.html
www.bbc.co.uk/ahistoryoftheworld/objects/sIf-T5zlS8S7oxmHgLr5EQ
www.guardian.co.uk/lifeandstyle/2010/mar/13/family-life-your-stories
www.benson-village.co.uk/gallery/1721571
Others on board the SS Britannia
A descendant of a sailor who died on the Britannia made contact. The sailor's name is on the Plymouth Naval Memorial.
I was very pleased that a descendant of Lt A H Rowlandson made contact as my father made reference to him in his story:
"…….I learnt later that Lieut. Rowlandson was picked up off a raft by the Cabo de Hornos a Spanish vessel, and he and a French Baroness who was a passenger, persuaded the captain to continue searching. On Saturday 29 March, we saw the Cabo de Hornos lit up (which was OK as Spain had stayed independent) and put up a flare that was spotted by a lookout. We rowed towards the ship, which in turn made for our original position!"
"……I have always been grateful to Commander S.Spurgeon R.A.N. (as he was then) who kept us motivated in our lifeboat, the Captain and crew of the Cabo de Hornos who searched for and looked after us and Lieut. A.H. Rowlandson R.N. (his rank in 1941) and the French Baroness Des Pres who persuaded the Captain to carry out the searches. I painted a picture of the Cabo de Hornos which still has pride of place in my hall."
Local History
Find the Lady!
I was advised of the launch of a new publication by the Milford-on-Sea Historical Society:
- Mrs Whitby's Locket by Barry Jolly.
The book tells the story of Captain John Whitby who married Mary Ann Theresa Symonds, the daughter of Captain John Symonds.
Captain Whitby served under Admiral Sir William Cornwallis and also Admiral Nelson. Mrs Whitby supervised the rebuilding of (and later inherited) Newlands at Milford for Cornwallis.
The Whitby's daughter Theresa married Frederick West thus providing the foundation for the famous Cornwallis-West family.
The Extraordinary Cornwallis-West Family
Annie Fluder
A descendant of Hay and Bess Morant made contact and sent a photo of Annie Fluder: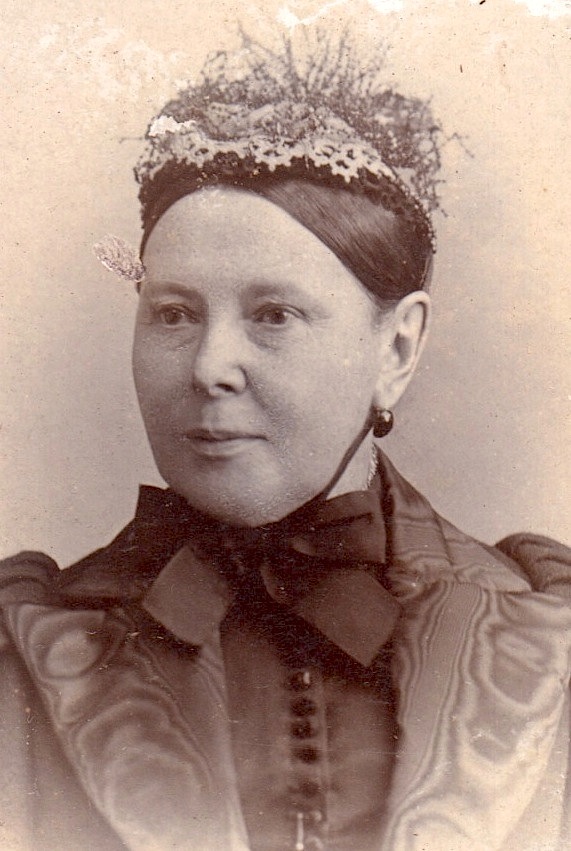 Annie married Charles Fluder and became the stepmother of Sybilla Fluder who married John Shrubb of Boldre Grange. Sybilla's sister was Elizabeth (Bess) Fluder who married Hay Morant of Ringwood Manor.
Isabel Dickinson
A correspondent advised me that Teresa (Whitby) West had an interest in the arts and knew the poet Walter Savage Landor. As a result she was introduced to and befriended actress Isabel Dickinson:
Isabel Dickinson and Teresa (Whitby) West
The St Barbe Family
Travelling to London, I spotted the following information in the waiting room at Brockenhurst Station:
Route& Branch Railways of the New Forest
- Lymington Branch Line ( from Brockenhurst to Lymington and the Isle of Wight ferry) - Beginnings
In 1856 a group of wealthy residents decided to form their own company and get permission from Parliament for a new scheme. Among those involved was George Foster St Barbe of the Lymington Bank, Alfred Mew the brewer, George Inman the ship builder, Edward Hines the magistrate and William Squire a shopowner from the Isle of Wight.
The scheme obtained Royal Ascent in 1856 and commenced in 1858.
Admiral Sartorius
The lady who kept the Victorian Calling Book - Mary (Fawcett) Murray met Admiral Sartorius' widow who lived at East Grove in Lymington.
A descendant of Admiral Sartorius made contact.
Colin Bower
31 December 2012