Progress in the following subjects in 2010 has been summarised under the following headings:
Family History
Brecht One-Name Study
Naval History: Sinking of the SS Btitannia 1941
Local History: Find the Lady!
Family History
The Big One!
In 2010, I embarked on the biggest project I have ever attempted to collate the Family History in Word documents with scanned attachments where appropriate (with copies in the web-site):
Working on the Big One! 2010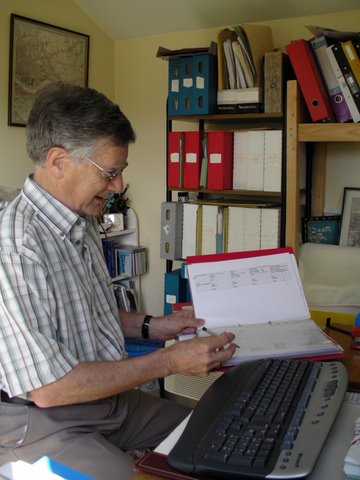 It was such a big project that I called it, "The Big One!"
I wrote an Introduction to the Project:
The Big One! - Index to Articles written to date including Introduction
Opportunities to Develop the Family Tree
Writing up your records provides one more opportunity to try to develop the Family Tree while the information is fresh in mind, and I ordered 3 certificates as a result:
Eliza Gardner (birth certificate)
- to obtain the maiden name of her mother (and also Charlotte's)
Fenn Bradbrook (death certificate)
- to find out where he was living and his age when he died.
Charles Collier (2nd marriage certificate - to Maria Sanders)
- to find out his father's name.
I also traced:
- the birth and baptism of Elizabeth Counter and a potential entry in the 1841 Census for John & Elizabeth (Counter) Jones
- the baptism of Martha Tunstill or Tunstell (Edward Gardner's wife) and a potential second marriage for Edward at St Giles in 1852.
Bower/Pitts Family Tree
A distant relative in Australia came up trumps again with:
the marriage of James Pitts and Louiza Pinnion in Fulham in 1812 (appears to be the right James)
the baptism of a son James (and his sister Elizabeth) in 1815 but his sad death in 1816 (age just 5 months) and the baptism of Louisa in 1822.
the baptism of my great great grandmother Mary Pitts in 1817
the marriage of Christopher Bower & Elizabeth Pitts at St George's, Hanover Square in 1817
The Big One - Family History Research Report - Pitts Family
Hayes/Gardner Family Tree
I obtained a birth certificate to prove that Edward James Gardner married Martha Tunstell, my direct ancestors and parents of Charlotte Gardner, my 2 x great grandparents.
Bradbrook/Robinson Family Tree
Fenn Bradbrook (born Ipswich) married Ruth Robinson at South Bersted Chuch in Sussex.
There were a number of descendants of Ruth Robinson's father, Joseph Robinson on Genes Reunited which enabled me to add a number of other Sussex family names of:
Venice (Joseph's wife)
Wyat
Amears/Amore
Mills
The Big One! - Family History Research Report - Robinson Family
Collier Family
Charles Collier, Silk Weaver
I obtained the marriage certificate of Charles Collier (57), Widower, Carpenter and Maria Sanders (45) who married on 30 April 1863 at the Parish Church of Croydon. This appeared to be the right couple though they lived in Bethnal Green before and after the marriage when Charles Collier gave his occupation as Silk Weaver. This was the first proof I have obtained that Charles' father was James Collier (Carenter)
Collier/Cordell Family
Emma Collier was a daughter of Charles Collier, Silk Weaver
A further descendant of Emma Collier and William James Cordell made contact via Genes Reunited.
I was able to provide her with:
- a (rather grainy) photo of William James Cordell sent to me by another descendant of Emma and William James.
- a drawing of the Providence Chapel, Hackney Road near Shoreditch High Street where Emma& William James were married
- a photo of Charles Collier, Ropemaker Emma's brother (and my wife Chris' great grandfather)
William James Codell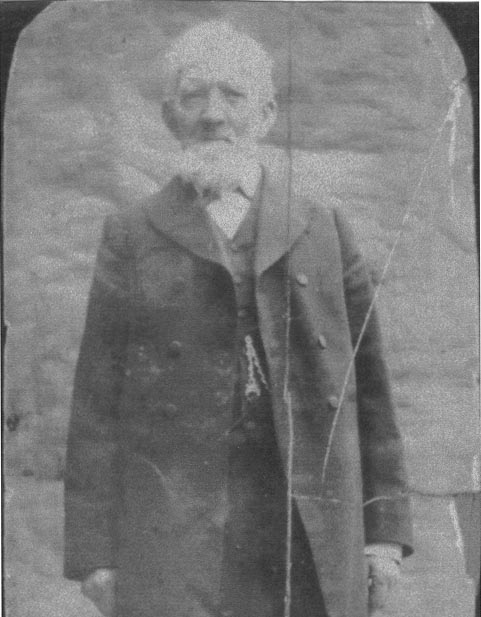 Providence Chapel, Hackney Road near Shoreditch High Street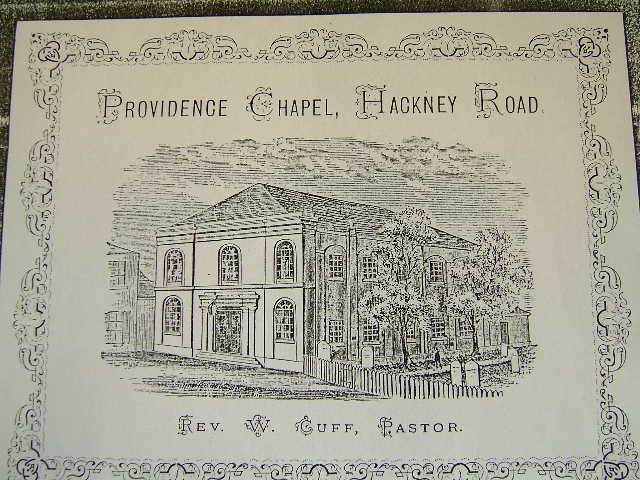 Charles Collier, Ropemaker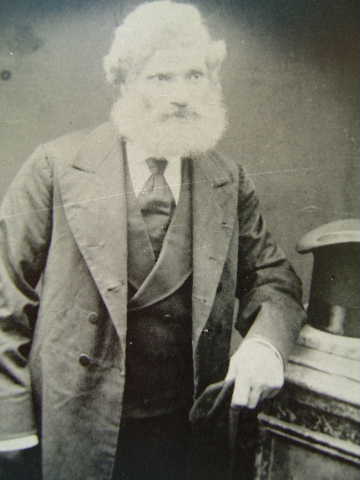 Brecht One-Name Study
My cousin traced some entries in the records of old trials at the Old Bailey. This motivated me into writing an update on the search for Heinrich Brecht and Mary Somes who married in 1808 and John Christopher Brecht who married Susannah Pardom in 1795.
Search for Heinrich & John Christopher Brecht
Naval History
Sinking of the Britannia 1941
Lifeboat Number 7
A correspondent made contact to tell me that, some time after the sinking of the SS Britannia in 1941, the Yorkshire Post published extracts from the book: Lifeboat Number 7 by Commander West and my correspondent's grandmother had written to the paper to say that her nephew died in the lifeboat.
Tenerife
After Dad was rescued by the Cabo de Hornos, the ship made its way to Tenerife where any members of the armed forces were interned for a while.
On a second visit to Tenerife in 2010, Chris ans I made our way (from the South to the North of the Island) to Santa Cruz where the ship may have been berthed.
On the seafront at Santa Cruz with the commercial port in the background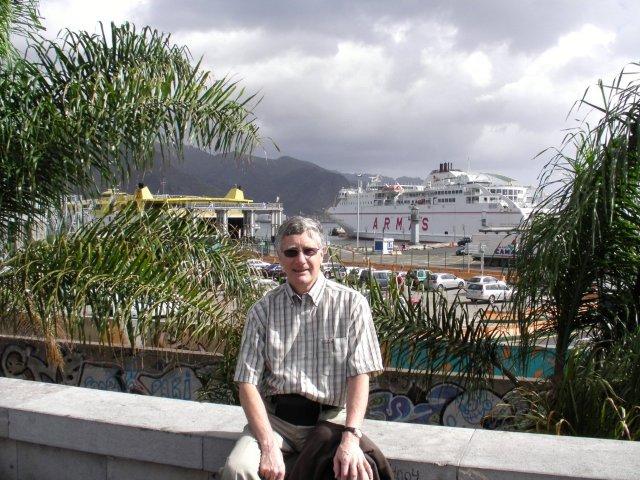 The Sinking of the SS Britannia - Main Index
Local History
Find the Lady!
Visit of the Victorian Lady to Galway in 1885
Two cousins contacted me. They were descendants of some of the families mentioned in the Calling Book, namely Jesson, Nelson Palmer, Palmer and Stephens.
They provided some information about the families which I added to a summary about the Galway entries:
Entries in the Victorian Calling Book - Stay in Galway 1885
Colin Bower
31 December 2010