Contact with a Second Cousin
I was delighted to hear from the son of a second cousin who had come across the web site.
This was the first time I had heard from this branch of the family but remarkably I had a copy of a wedding photo on which my second cousin appears......in......1935!
My second cousin was a page boy at his Uncle's wedding and my second cousin's parents, grandparents and a number of relatives on the Brecht and Saunders sides of the family, appear in the photograph: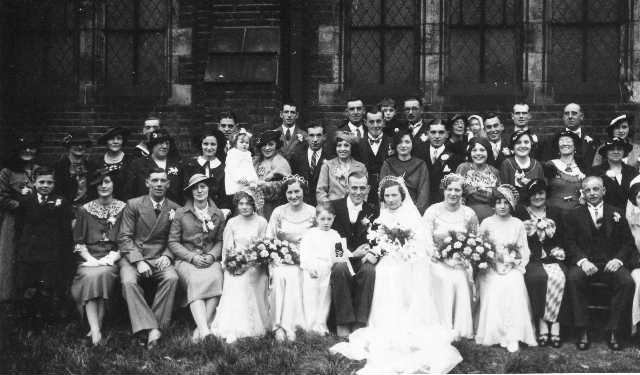 Contact with a First Cousin!
The web site produced further dividends when a "new" first cousin contacted me.
We knew that one of my uncles had married again but we did not know that he emigrated and had two more children....two first cousins!
She in turn did not know much about her father's family in the UK
I was able to send across photos:
Her father as a young boy (in front row):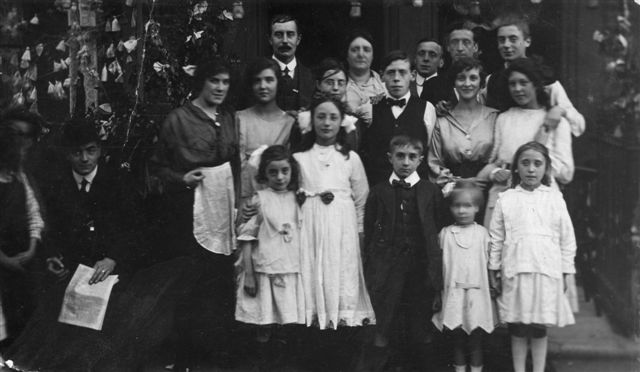 Her father's mother with her daughters Ellen and Enid with husband David Burgess: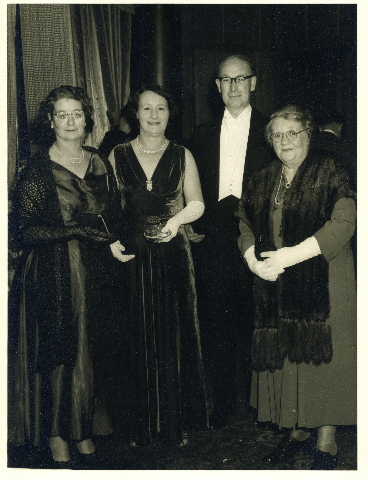 Not an awful lot of Brechts in Brazil
I was contacted by a descendant of Bertolt Brecht, who told me that his family is the only one in Brazil named Brecht!
More cousins!
In October two more distant cousin made contact making this a very successful one for the One Name Study.
One correspondent's partner had Aunts who were descended form Edward Brecht who was Arthur Brecht's brother and my mother's uncle.
Another correspondent, a cousin, was a descendant of Margaret Brecht who married Jim Collier (no relative, we think). Margaret was the sister of Arthur Brecht making Margaret, my mother's aunt! Margaret was my correspondent's great grandmother.
This was the first time we had heard from these two branches of the family and we were able to exchange information.
Entries in the Censuses
I found a number of additional entries in the 1891 and 1901 Censuses.
Found Henry Brecht's death registered under Breacht!
In preparing an item to be cirulated around my cousins in December, I made another search for the death certificate of Henry Frederick Ludewig Brecht and found it listed under Breacht in the June 1838 Quarter ( died 28 May 1838 age 54 at 8 Bonner Street, Bethnal Green). Amazing to find it after all these years!
Colin Bower
15 December 2008
Links to: